Arabic Speaking Technical Support Agent [ZSF-UARSDA19] (Budapest)
[ZSF-UARSDA19]
---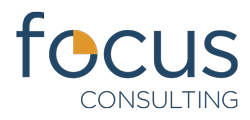 Arabic Speaking Technical Support Agent [ZSF-UARSDA19]
Our client
Our client is a leading multinational information technology services and solutions company which operates in more than 100 countries worldwide. The company has a Global Services Center in Budapest which supports European clients in a variety of business services including a Help Desk Function.
Tasks
- Provide technical support over the phone and via e-mail to external, corporate users
- Troubleshoot, diagnose and correct technical faults
- Be responsible to either solve the calls yourself, or assign and chase those calls that you cannot fix yourself
- Work together with colleagues to share information, collaborate on problem solving and identify major service issues
Requirements
- Work permit and residence permit
- Excellent Arabic and strong intermediate English language knowledge
- Good communication skills and customer-focus mindset
- Familiarity with MS Office

Applicants do not need previous work experience in order to apply. This job could be attractive for Millenials also!
Advantageous
- Intermediate French language knowledge
Other
This job offers you:

- Vibrant, open and friendly atmosphere
- Creative environment (game room)
- Attractive Compensation package (base salary + Cafeteria + bonus)
- Opportunity to use your language knowledge on a daily basis
- Continuous learning and development
Munkavégzés helye