French Speaking Technical Support Analyst [SA-UFR02] (Budapest)
[SA-UFR02]
---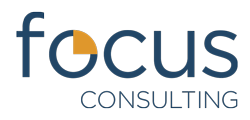 French Speaking Technical Support Analyst [SA-UFR02]
Our client
Our client is a globally known multinational company which operates in more than 100 countries worldwide. The company has a Global Services Centre in the heart of Budapest and here it is providing services in 16 European languages. Currently we are looking for talented individuals into the French team with fluent French and English language knowledge.
Tasks
The new member of the team will:
- communicate with internal native French clients and provide them technical support on the phone, chat, and via email
- troubleshoot, diagnose and correct first level technical faults
- transmit those problems which can be solved on second level
- work together with colleagues and other teams to share information
Requirements
- Excellent French and English language knowledge
- Good communication skills and customer-focus mindset
- Familiarity with MS Office
- EU citizenship OR valid work permit is required

Applicants do not need previous work experience in order to apply.
Advantageous
Previously gained IT/technical support experience
Other
This job offers you:
- Workdays between Monday and Friday
- Opportunity to use your language knowledge on a daily basis
- Different kind of communicational and information technology trainings
- Dynamic teamwork in multinational environment
- Open and friendly atmosphere with relax and game room
- Excellent Compensation package (with base salary, language allowance, bonus and cafeteria)
Workplace