German Speaking Service Desk Specialist [CZ-RSDA19] (Budapest)
[CZ-RSDA19]
---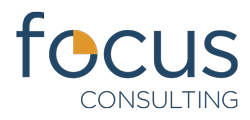 German Speaking Service Desk Specialist [CZ-RSDA19]
Our client
Our client is one of the world's leading healthcare companies that operates in 150 countries. On behalf of the Client we are looking for German Speaking Services Desk Specialist in their Budapest office.
Tasks
- Providing first level support for software and hardware incidents and service requests for MAC, Windows and Google environments via multiple channels (e.g. by telephone, email, chat, self service portal, ticketing application, etc.)
- Keeping them informed on the status of their request and guiding for their best satisfaction and productivity.
- Giving your best to represent the End Users' needs and issues, escalate situations as required.
- Taking part in projects (service monitoring, training, quality improveement, knowledge management) in 20% of your working hours.
Requirements
- College or University degree
- Strong English and German language knowledge
- Outstanding customer service, communication and interpersonal skills
Advantageous
- Experience in similar field
Other
Our Client can offer You:

- Competitive salary & benefit package
- Annual bonus
- Free language courses
- Wide range of training & learning opportunities
- Long-term career opportunities
- Great, people-focused company culture
- Social events & team-building opportunities
Munkavégzés helye