Regional Mobility Specialist [CZ-TPMS] (Budapest)
[CZ-TPMS]
---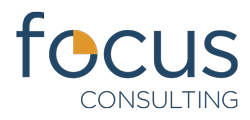 Regional Mobility Specialist [CZ-TPMS]
Our client
Our client is a globally leading multinational company, with impressive client base and existing growth strategy. On behalf of our partner we are looking for candidate in the position of Regional Mobility Specialist.
Tasks
- Acts as a Subject Matter Expert for Global Mobility Processes within the HRSC, partially overlapping Payroll, Reward and Resourcing related matters, ensuring first class client service as well as process efficiency.
- Coordinates key process activities including start of assignment and Career Migration data preparation, Compensation Balance sheet validation, managing assignment extensions and end of assignment processes and overall HRSC relocation activity ownership.
- Manages external vendors, ensuring Destination & Immigration Service Provider vendors are efficient in managing the inbound and outbound relocation activities e.g. immigration, house hunting, etc. with quality and in timely manner.
- Ensures all immigration documents are in place, expiry dates tracked & processes in place for extension/renewal and that Global Mobility team is kept up to date.
- Assists in payment of global supplier invoices.
- Helps to cascade communication within HRSC on Mobile population.
- Contributes to global improvement/alignment projects as applicable. Provides support and training to colleagues as required.
Requirements
- BA in HR or equivalent in other related fields e.g. Finance (MA in HR is an advantage)
- Min. 4 years experience in Mobility or Destination & Immigration Service Providers
- Assertive and confident communication in English
- General awareness about specificities of global mobility trends and/or countries in scope i.e. pension, social security system, immigration rules, challenging country combinations, embargoed countries, etc.
- Critical thinking
- Efficient organizing e.g. task management, prioritization, etc.
- Effective work across all levels of the organization
- Strong vendor management
Advantageous
- Experience working with a Global Mobility Assignment Software
- Additional experience in Reward or Recruitment
Munkavégzés helye