SAP FI/CO Manager [ZSF-GSAP19] (Budapest)
[ZSF-GSAP19]
---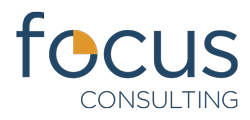 SAP FI/CO Manager [ZSF-GSAP19]
Our client
Our client is a leading multinational manufacturing company with Scandinavian background. Currently we are looking for an SAP FI/CO Manager to join their enthusiastic, result oriented team.
Tasks
- Leading a cross-border team, ensuring competences, and driving organizational performance
- Enabling and supporting relevant business processes
- Delivering solutions and services according to commitments
- Take active part in fulfilling the strategic plans for IT organization and own area
- Being responsible for people, solutions, budgets, assets etc. within own dept.
- Contribute to the continued development of strategic plans and architectural roadmap for Finance Solutions area in cooperation with the Director
- Manage the resources in own dept. according to relevant guidelines, procedures etc.
- Deliver agreed solutions, projects, changes, support etc.
Requirements
- College/University degree in Finance/IT
- Fluent in English (both writing and speaking)
- Minimum 3 years of experience in SAP FICO consultancy (preferably in multiple areas)
- At least 2 years of management of IT consultants (preferably within SAP FI-CO)
- Strong leadership skills across diverse teams incl. good cross-cultural understanding
- Dynamic and self-motivating
- Good empathy and strong interpersonal skills
- Excellent communication skills
Other
- Social benefits
- Company car, laptop, cell phone
- Home office
- Flexible working hours
- Development and training opportunities in an international environment
- People- and value-focused organization culture
- Social-, team- and sport events
- Central location in the heart of Budapest
Munkavégzés helye