Senior Accountant (German speaker) (Budapest)
[BAE-SA17]
---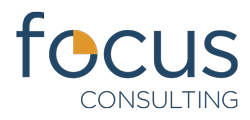 Senior Accountant (German speaker)

[BAE-SA17]
Our client
Our Client is a power management company with 2016 sales of $19.7 billion. The Firm provides energy-efficient solutions that help their customers effectively manage electrical, hydraulic and mechanical power more efficiently, safely and sustainably. The Company has approximately 95,000 employees and sells products to customers in more than 175 countries.
Tasks
- Monitoring and managing a portfolio of legal entities operated by Firm in Europe (Germany). Act as Subject Matter Expert in local GAAP accounting projects including transition, systems and process simplification.
- Be responsible for preparing Annual Financial Statements including calculation and booking of local adjustments and local account reconciliations.
- The role provides financial leadership on statutory accounting/audits, corporation income tax and indirect tax accounting for the countries. The incumbent supports end to end process improvements projects, working with other process stakeholders to improve process efficiency, effectiveness and internal control and is a proactive business partner to Operations, enabling the Operations Finance team to focus on business issues.
- This function will closely operate with various Corporate Departments (Tax, Treasury, Accounting, Legal, others), WHQ Global Financial Accounting teams, the International Shared Service Centers (ISSC), and Operating divisions in Country.
- Supports the Country Controller in ensuring all goals and targets associated with internal controls, internal auditing, external audit, statutory reporting and financial advice are met. Responsible for ensuring compliance with Corporate Policy and legal requirements; functions as an agent of change to improve systems and procedures.
- Meet reporting deadlines for monthly, quarterly and year-end closings - ensuring accuracy & timeliness of financial results supporting the Actuals, Forecasting, Profit Plan, Strategic Plan.
- Ensure compliance with Eaton financial policies, local statutory regulations, internal control and Sarbanes-Oxley.
- Manage & improve financial controls & processes while mitigating issues.
Requirements
- Minimum 3 years of accounting/audit experience
- Excellent working knowledge of English
- Solid language knowledge in German
- Experience in finance/ accounting or auditing within a multinational environment
- Knowledge of US GAAP; exposure to Sarbanes Oxley
- Knowledge of SAP - ORACLE
- Excellent knowledge of related country statutory reporting requirements
- Sound practical knowledge of corporate income tax /indirect taxes (FAS 109)
- Experience of best practice implementation/end to end process improvement in accounting & reporting
- Able to work as part of a team, adhere to company standard processes, practices & policies
- Strong professional presence
- Developed leadership skills; experience in deploying strategic change and building organizational capability
Workplace