Solution architect, it lead (e-f05) (Budapest)
(E-F05)
Solution architect, it lead (e-f05) (Budapest)
---

Tech People is a European provider of technical skills permanent recruitment and temporary contracting services for multiple industries.
Dinamically growing online aggregator and booking platform is looking for an experienced IT Project Manager to head up and coordinate IT strategy. You will play a key role in achieving the company's goal to become the number one in its sector for Central and Eastern Europe. If you thrive in a fast paced, ever evolving environment, then apply to join our enthusiastic and motivated team
SOLUTION ARCHITECT, IT LEAD (E-F05)
Responsibilities
Develop detailed project plans to ensure successful execution of the company's business mission.
Understand application architecture and technical infrastructure of existing information systems then propose and design changes required to support further growth of the business. The plan shall include standards and protocols for data exchange, communications, software, and interconnection of information systems.
Implement a governance structure that aligns IT initiatives with business priorities while balancing resource constraints (human and fiscal) to optimize IT investments, participate in the strategic planning process through development vision, goals, and initiatives.
Ensure that all projects are delivered on-time, within scope and within budget
Developing project scopes and objectives, involving all relevant stakeholders and ensuring technical feasibility
Coordinate internal resources and vendors for the flawless execution of projects.
Use appropriate verification techniques to manage changes in project scope, schedule and costs
Measure project performance using appropriate systems, tools and techniques
Report and escalate to management as needed
Perform risk management to minimize project risks
Create and maintain comprehensive project documentation
Provide consistent leadership to internal staff to ensure highest performance
Qualifications and skills:
Advanced Degree in Information Systems, Computer Science or engineering for technical project managers
Minimum 7 years' experience with IT systems and executive level management, with a sequence of increasing responsibilities in diverse business settings
Fluent English (spoken and written) is essential
Proven working experience as a project administrator in the information technology sector
Familiar with a wide range of technologies and programming languages, allowing to make informed decisions relating to infrastructure, architecture and frameworks.
Solid background in business skills, management, budgeting and analysis.
Excellent communicator, comfortable managing multiple tasks, successful team player with a problem-solving aptitude
Solid technical background, with understanding or hands-on experience in software development and web technologies
Business Analyst experience, Participation in ERP and Webshop implementation as a BA or PM.
Location: Budapest
Working hours: normal business hours
Start: ASAP
Salary: competitive
Job opportunity: employee position
In case you are interested please register online.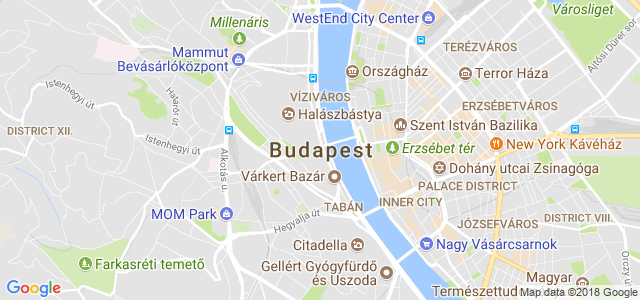 Állásajánlatok - legnépszerűbb városok