Accounts Payable Lead (Budapest)
[ST-MAPL01]
---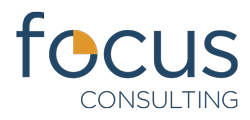 Accounts Payable Lead

[ST-MAPL01]
Our client
Our client is one of the world's leading pharmaceutical companies. Thanks to the global strategy the company established a new Finance Business Center here is Budapest. The Accounts Payable team is the largest within the organization. We are looking for Accounts Payable Lead to the head of this Department.
Tasks
- As a head of an organization leads about 80 people and supervises different kind of areas like invoice processing, issue resolution, vendor management, vendor payment and employee travel & entertainment disbursement
- Responsible for setting up the day to day operation of all aspects of Accounts Payable (AP) processing, disbursements and metrics
- Develop and execute regional Accounts Payable strategy that is aligned with the global strategy
- Manage a diverse AP process that is largely language dependent across 22 different European countries
- Establish great relationships and manage a variety of stakeholders such as country finance leads, procurement heads and the global Shared Service Center leadership team
- Motivate the team with vision, setting objectives, personal leadership and exemplary people management to bring out the best performance of each individual
Requirements
- Minimum of a Bachelor's degree or equivalent combination of education and experience
- 10 years of experience of which minimum of 3 years should be spent as regional head of Accounts Payable or Procure to Pay organization supervising a larger sized team (FTE 60+)
- High level of English language knowledge
- Ability to utilize principles of analytical scientific reasoning to describe problems, obtain data, validate facts, and fashion out logical conclusions
- Strong interpersonal skills for interacting accountants, clients, and upper management
- Excellent verbal and oral communication skills as well as problem solving skills
- Good presentation skills for educating internal clients on accounting principles
- High level of emphaty
Advantageous
- A combination of Accounting, Accounts Payable and/ or Procurement experience is a significant advantage.
Workplace