Backend Developer for IoT HUB (REF576V) (Budapest)
---
Present in the market under the Deutsche Telekom IT Solutions brand name, IT-Services Hungary (ITSH) is a subsidiary of the Deutsche Telekom Group and is the largest ICT employer in Hungary. Established in 2006, the company provides a wide portfolio of IT and telecommunications services with more than 5000 employees. ITSH was awarded with the Best in Educational Cooperation prize by HIPA in 2019, acknowledged as one of the most attractive workplaces by PwC Hungary's independent survey and rewarded with the title of the Most Ethical Multinational Company in 2019. The company continuously develops its four sites in Budapest, Debrecen, Pécs and Szeged and is looking for skilled IT professionals to join its team.
Backend Developer for IoT HUB (REF576V)
DT IoT searches for DEV resources for release 2.0 for the digitization of request-to-offer, order-to-cash and usage-to-cash processes. After successful implementation of release 2.0, further enhancement of the contract for release 3.0 is possible.
Order management, product lifecycle management, fulfilment automation and asset management are being automated within DT IoT GmbH.
Frontends for the customer as well as for internal staff creation of new orders and a backend solution for handling product catalog, customer accounts, subscriptions, orders have been released in a version 1.0 in 2021 and now, some further improvements are planned and defined, and the backlog is prepared for short-term implementation in a release 2.0.
The integration with the corporate IT / CRM / ERP systems within DT group is planned for release 3.0.
Technical skills:
2 years' experience in node.js
Experience with Git, MongoDB, Azure, REST API
Is interested and ready to work in DevOps mode
Participate in the entire application lifecycle, focusing on coding and debugging
Write clean code to develop functional web applications
Troubleshoot and debug applications
Perform UI tests to optimize performance
Collaborate with frontend developers to integrate user-facing elements with server-side logic
Build reusable code and libraries for future use
Stay up-to-date on emerging technologies.
Soft skills:
experience with working in agile projects (Scrum, Kanban)
being curious and capable to learn new things
being creative and proactive with finding new solutions and resolving problems
being able to achieve good results independently and without close supervision
being used to taking responsibility for their work and results
good time management skills
able to organize their own work effectively
communication, collaboration and teamwork are important in our project
Munkavégzés helye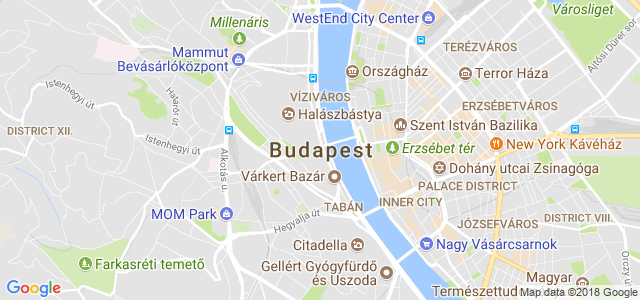 Állásajánlatok - legnépszerűbb városok