Business analyst (Székesfehérvár) (Székesfehérvár)
---
Legyünk együtt sikeresek!
Multinacionális autóipari beszállító Partnerünk részére keresünk tapasztalattal rendelkező szakembert a következő pozícióba:
Business analyst (Székesfehérvár)
Feladatok
Manage the program PAR's from creation upto approval;
Manage the New program related investment plans with ME team to keep each project investment on track;
Manage the Purchase order process to ensure on-time PG and Purchasing approvals;
Provide short / mid and long term detailed project investment forecasts on a monthly base;
Work with finance / purchasing teams to achieve 100% PO and project investment data integrity;
Work with ME / Manufacturing teams to ensure monthly actuals are in-line with the F&T forecasts;
Manage the Launch and Expense actuals and forecasts with ME / Manufacturing and finance as well;
Attend regular conference calls with Global ME teams to align plant targets / achievements with global ME expectations;
Work with capacity planning to identify critical areas of under and over capacity and develop action plans to address any potential issues;
Manage the program PAR's from creation upto approval;
Understand the investment plans of each program at both product group;
Understand manufacturing processes and technologies related to above product lines;
Financially driven decision making understanding the business constraints;
Work with Purchase, Finance, ME and Manufacturing teams to achieve deadlines;
Work with Global ME teams to align investment plans.
Elvárások
Degree in Financials, Economics or related subject or in Manufacturing Engineer BA;
Several years of relevant professional experience;
High level of competence in spoken and written English language;
Experience in Planning;
Knowledge of enterProj, VPDS, VBOS and Project Management;
High level Microsoft Excel knowledge;
Ability to work to deadlines and understand and analyse complex issues;
Business acumen;
Strong communications skills;
Attention to details;
Ability to drive the implementation of standardised processes and procedures;
Excellent planning and organisation skills;
Ability to develop presentations and reports for senior management;
Conflict management and assertiveness skills;
Team player;
Self- motivated, able to work in an empowered environment.
Amit kínálunk
Workplace with a stable background;
Highly qualified professional team;
Opportunity for continuous development of professional knowledge;
Competitive salary;
Non-salary benefits system.
Munkavégzés helye
Jelentkezés módja
Küldje el jelentkezését a "Jelentkezem az állásra most" gombra való kattintással! A fényképes önéletrajzokat magyar és idegen nyelven várjuk. Kérjük, a levél tárgyába írja be a pozíció nevét és a referencia számát. Köszönjük! Hire-One Személyzeti Tanácsadó Kft. Nyilvántartási szám: 3376-1/2008.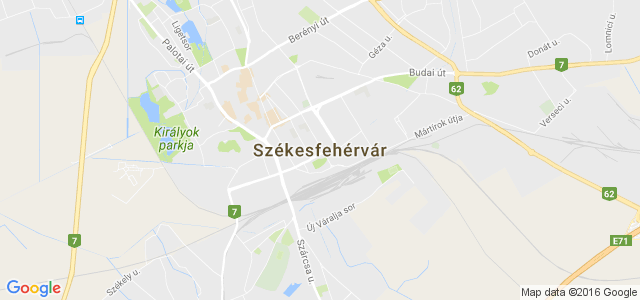 Állásajánlatok - legnépszerűbb városok