C# developer (junior/senior) Budapest (Budapest)
---
The company was formed in 2010, yet the roots of the company have a 17 years history working with the largest fast food chains in the world. Theyserve our client's system as a strategic supplier to all restaurants, deploying in over 119 countries and over 35,000 locations worldwide. They provide software development, testing, deployment and support services for POS (point-of-sale) and related software applications that focus on the overall crew and customer experience,
resulting in improved operations in the restaurants. Our Development Centers are in São Paulo (Brazil), Budapest and Debrecen (Hungary), as well as support centers (Centers of Excellence) in Australia, Europe, Japan, and the U.S.
C# developer (junior/senior) Budapest
Tasks
Develop core software, extensions, drivers, interfaces and methods under the direction of the Project Manager by performing the following duties.
Participate in software design in collaboration with other technical personnel.
Perform systems analysis and programming tasks to implement software: participate in development planning by conceiving and enumerating implementation approaches, tasks and unit tests, estimating effort and identifying criteria for completion of implementation.
Write the code, run unit tests.
Correct errors by making appropriate changes and then rechecking the program.
Write and support writing of program code documentation.
Perform or direct the revision, repair or expansion of existing programs to increase operating efficiency or adapt to new requirements.
Analyze and design for new software development.
Document the code and provide information for accurate update of other documents related to the software.
Provide production support of the software.
Implement defect correction.
Conduct or support integration testing.
Ensure Quality Assurance of code – code review, design review, pair programming.
Requirements
Bachelor's/Master's degree and 1 or more years related experience for the developer position and at least 3 years for the senior role.
A degree preferably in Computer Sciences, Engineering, Physics or other with logical and analytical background
Computer programming practices (multi-threaded, object oriented programming) and data modeling
Software analysis, design, architecture
Experience with C# programming language (WPF, EF, Enterprise Library)
Experience with SQL programming language
Experience with XML and JSON
Integrated Development Environments: Visual Studio, Eclipse, Builder, others.
Configuration Management systems: TFS, GIT, others.
System Analysis and Design methodologies (Structures, Object-Oriented, others).
Fluent in English. (MUST HAVE)
Available to occasionally make international travels.
Desired:
Experience with: NoSql, distributed cache and message queue technologies; HTML5, CSS3
Offers
Competitive salary
Long-term & stable opportunity
Continous professional development
Workplace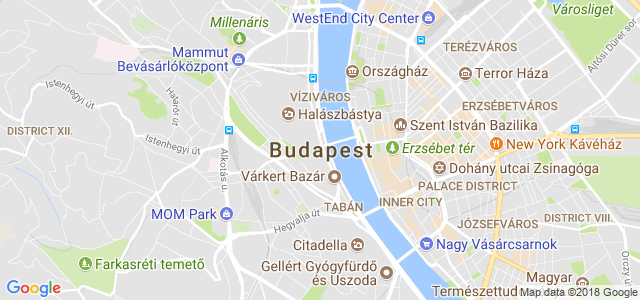 Állásajánlatok - legnépszerűbb városok