---
About us
We are more than just one of the largest energy companies in the world. ExxonMobil is a place where we believe people should think independently, take initiative, grow to their full potential and help shape the future of energy. Diversity drives innovation and we are committed to providing inclusive workplaces where everyone can thrive, regardless of their background. The safety and wellbeing of our employees is at the heart of everything we do. We build skills and competencies through training and work experiences in a wide range of assignments. With a long history of industry leadership and cutting edge innovation, we are committed to addressing the dual challenge facing society today: to meet the world's growing demand for energy while reducing environmental impacts, including the risk of climate change.
Our Global Business Center (GBC) in Budapest was established in 2004, and our diverse and multinational workforce of over 2,000 fellow colleagues has been powering ExxonMobil's global businesses ever since. We are proud to work in an inclusive, safe, and vibrant work environment.
Digital Financial Advisor
What will your role be in the team
Work as part of a global project team on financial process & tool design
Key role in the design and implementation of the next generation financial processes, systems and visualization tools (e.g. PowerBI, Cloud based solutions)
Build knowledge of Upstream, Downstream, and Chemicals businesses, systems, tools and processes
Assess, design and improve complex financial analysis, reporting and accounting processes and related technology solutions/tools
Input into new system and data design and system enhancements to implement process improvements
Drive digital innovation with involvement in exciting process transformation and improvement initiatives through application of analytical capability
Participate in various site wide initiatives, including charity efforts, inclusion & diversity events, or networks to develop and grow your leadership skills
WHAT ARE WE LOOKING FOR
Ability to work full-time (40 hours/week)
Minimum of Bachelor/Master degree in Business Economics /Accounting equivalent
3-5 years relevant work experience with a large multinational company and/or Big 4 accounting firm and/or SSC with a focus on reporting, business analysis, financial accounting
Minimum of 2 semesters of accounting and financial reporting/controlling
Experience or interest in Digital environment / Information system / Projects is preferable
Written and verbal proficiency in English
Interest in long term career opportunities
Leadership skills ability to work and lead processes without formal structure
Strong problem solving, coaching and knowledge sharing skills
Good communication and effective interpersonal skills, including the ability to interpret complex technical information to non-functional personnel
Attention to accuracy and details also able to meet priorities and deadlines
Drive to take ownership and accountability for end-to-end processes
Strong analytical skills paired with continuous improvement mindset to develop, implement, and sustain best practices to ensure superior service delivery and accuracy
What awaits you
Attractive salary & benefits package
Long term career perspective & range of opportunities at one of the largest companies in the world
Variety of benefits supporting your health & wellbeing (e.g. life insurance, private health insurance contribution, private pension fund contribution)
Flex Your Day opportunity, providing flexibility around where and when you work
Relocation assistance for candidates from abroad
Programs for parents & wellness elements (e.g. refreshments, ergo stretch breaks)
Inspiring and diverse working teams
Interesting, stimulating work environment in an international atmosphere
Opportunities to enhance communication and language skills, job specific and broader trainings, mentoring, self-development opportunities, tuition assistance program supporting studies with business relevance
Stay connected with us
Getting curious about this opportunity? We would love to tell you more. Stay connected with us and apply.
Learn more at our website
Follow us on Facebook or LinkedIn
Get an insight to our world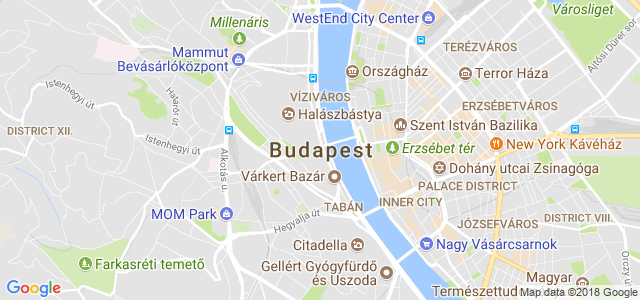 Állásajánlatok - legnépszerűbb városok