Financial Process Coordinator (Budapest)
[ST-DFPC01]
---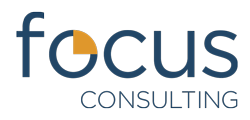 Financial Process Coordinator

[ST-DFPC01]
Our client
Our Client is a leading multinational company that is operating in the field of Supply Chain. Thanks to the global strategy the company has established a new organization in order to manage effectively their client portfolio. On behalf of this organization we are searching for new candidate in the position of with German language knowledge.
Tasks
- Carry out the end-to-end billing process activities.
- Performing the coordination of a high volume of data from a large number of sources, and validation of this data, during the agreed deadlines cycle.
- Collaborate with the suppliers of the company and ensure all data is processed that is necessary for invoicing.
- Manage the monthly activity in the Oracle financial system and close/book the finalized Purchase/Sales Orders.
- Raise the monthly invoices and provide theme to the customers before the agreed deadlines.
- Work closely with internal stakeholders (Finance/Operation team) to tackle all possible issues.
- Support different departments with providing historical financial data of previous months/years.
- Identifying opportunities to standardize and improve the process in order to support the meeting of the target billing timelines.
Requirements
- College or University degree in finance (Fresh graduates are welcome)
- Fluency in English
- Very strong customer focus mindset
- Outstanding communication skills
- Good working knowledge of Microsoft applications, especially in Excel
- Being able to work accurately with short deadlines
- Excellent time management skills
Advantageous
- Billing/Accounting experience is an advantage
- SQL knowledge is an advantage
- Oracle knowledge is an advantage
Workplace