Future Talent Program - Engineering [ZSF-TFTP] (Budapest)
[ZSF-TFTP]
---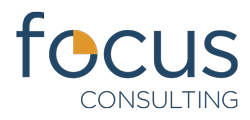 Future Talent Program - Engineering [ZSF-TFTP]
Our client
With more than twenty-three thousands of employees for all over the world, our client is one of the keyplayer of suppliers within the Food Industry globally.This company was established in Sweden, in the early 1950's and since then it has been manufacturing environment friendly products.
On behalf of the client we are searching for candidates into their Future Talent Program. With this opportunity you will be part in an amazing and challanging journey where you can learn the mystery of the profession from the bests in all over Europe.
Tasks
You have a chance to rotate through different departments and gain experience of different functions:

- Maximize Efficiency by coordinating effectively between different working processes of the entire production
- People Management by setting goals, providing feedbacks, follow performance, improve skills etc.
- Cooperate amongst supporting functions of Production like Planning-Maintenance-Logistic
- Learn modern technology of the production
- Supervise safety, ergonomics and environmental conditions of production
- Leading projects within the organization and participate in cross-functional activities.
- Quality requirements of customers and how to fulfil them
Requirements
- You have finished or are about to finish your Automation-, Mechatronics-, Electrical- or Industrial Engineering Bachelor or Master Degree studies
- You are confiedent in English and Hungarian, both written and verbal
- Confident Microsoft Office skills
- You have a mature and professional personality with the ability to create and utilize a broad network
- You are a problem solver with a strong personal drive
- You are passionate about applying your theoretical knowledge into actual challenges
- You are a true team player with good communication skills.
Advantageous
- Experience from studies or work abroad is considered a merit
Other
- Market competitive compensation package
- Continuous training and development opportunities
- Prestigious and successful company
- Activity based office environment
Munkavégzés helye