---
The largest ICT employer in Hungary, Deutsche Telekom IT Solutions (formerly IT-Services Hungary, ITSH) is a subsidiary of the Deutsche Telekom Group. Established in 2006, the company provides a wide portfolio of IT and telecommunications services with more than 5000 employees. ITSH was awarded with the Best in Educational Cooperation prize by HIPA in 2019, acknowledged as one of the most attractive workplaces by PwC Hungary's independent survey in 2021 and rewarded with the title of the Most Ethical Multinational Company in 2019. The company continuously develops its four sites in Budapest, Debrecen, Pécs and Szeged and is looking for skilled IT professionals to join its team.
ICT - Customer Service Management - Billing - 1668V
You will be responsible for the following main tasks:
Execution and steering of invoice production in cooperation with Finance and IT-Operations and Product Owners of IT
Validation of invoices and the corresponding reports / documents
Intensive coordination with finance, sales and further areas of DTAG / Natcos and regarding contents of the invoices
Preparation / Coordination / Calculation of credit or debit notes and coordination with sales
Processing and coordination of incidents and problems in billing context, optimization of invoicing
Evaluation of business potentials and creation of business cases
Development of customer statements, decision templates and their presentation
You will convince us with the following knowledge and skills:
Bachelor/master's degree in business management, business informatics, engineering management or another comparable degree
More than 5 years of experience in the area of support for telco invoicing processes
Distinct experience in telecommunications or IoT environment
High level of initiative as well as result-orientation in a fast-paced, highly technical environment
Strong analytical skills to structure complex problems and prioritize fields of action
Passion for new, innovative topics and the ability to infect team members with this enthusiasm
Ability to work in a team and lead cross-functional project teams
Excellent Business English and German knowledge (spoken and written)
Willingness to attend regularly on-site in Bonn (for invoice creation at the beginning of the month)
* Please be informed that our remote working possibility is only available within Hungary due to European taxation regulation.
Munkavégzés helye
Budapest, Debrecen, Pécs, Szeged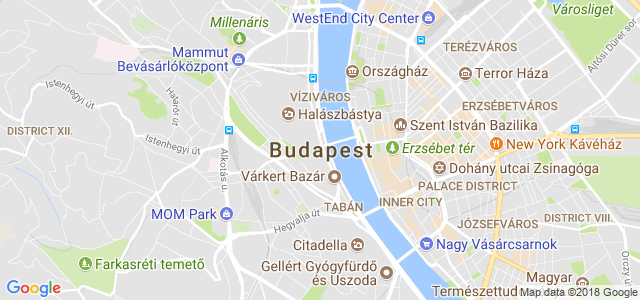 Állásajánlatok - legnépszerűbb városok