Infrastructure specialist (Székesfehérvár)
---
Hanon Systems is one of the largest automotive suppliers in the world, which has 51 manufacturing plants and three regional innovation centers throughout the world. Hanon Systems Hungary Ltd., SZÉKESFEHÉRVÁR, produces and designs climate compressors, fluid transport systems, heating and cooling valves and fuel pumps to the biggest automotive companies for 30 years. Now we are seeking to recruit new colleagues for Infrastructure Specialist position to our manufacturing plant in Székesfehérvár.
Infrastructure specialist
Főbb feladatok
Contribute to the planning and implementation of multiple projects
Track project deliverables using appropriate tools
Monitor and report on progress of projects
Contribute to the development and administration of multiple projects
Install and maintain hardware and software
Evaluate and modify system's performance
Determine network and system requirements
Maintain integrity of the network, server deployment and security
Identify, analyze, isolate, troubleshoot and provide detail resolutions of complex technical issues
Maintain a library of associated materials for all equipment, processes and procedures supported by the company
Szakmai elvárások
Technical problem solving, project management, dependability, initiative and professionalism are of the utmost importance
ITIL experience is a must
Extensive knowledge of Win 7, Win10 is required
SAN storage using both iSCSI and Fiber Channel experience required
Active Directory/MS Exchange experience required
Hyper-V / VSphere and or VMWare experience required
Backup/restore system experience is essential
Windows Clustering experience is required
Oracle and MS-SQL database experience is an advantage
Linux and Windows Server OS experience required
Microsoft Teams and SharePoint experience is a plus
Network Monitoring Tool experience is a plus
Strong MS Office skills required
Bachelor degree or equivalent work experience
5+ years of previous experience
Személyiségbeli elvárások, kompetenciák
Team player able to effectively interact cross-functionally with a variety of individuals with different competencies and backgrounds
Self-propelled work ethic with ability to stay on task and focused with minimal supervision
Willingness to work on a flexible work schedule, and travel as the job requires
Exceptional communicator, both written and oral (in English)
Ability to handle multiple projects simultaneously
Strong understanding of the organization's goals and objectives
Position's Purpose
The Infrastructure Specialist provides second and third level technical support to Hanon Systems employees as well as external partners, acting as a point of escalation within Digital Workplace Technology team. This position reports to the Infrastructure Manager and is responsible for problem analysis, documentation, resolution, as well as any project work as required.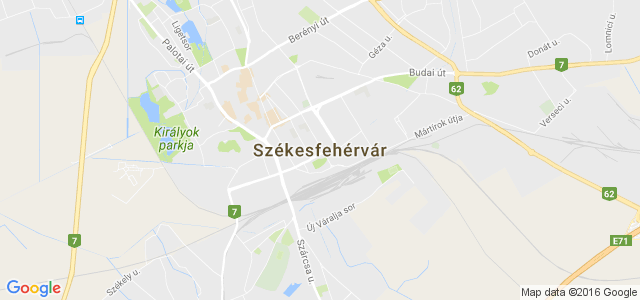 Állásajánlatok - legnépszerűbb városok