Lead Analyst - Executive Search (Budapest)
---
Lead Analyst - Executive Search
Your tasks will include the followings:
Work for a unique set of international clients on executive search projects
Drive the execution of multiple client assignments - including pitch preparation, assignment activities, project management, etc.
Identify, assess, calibrate, and prioritize potential talent through internal and external resources, and market outreach.
Participate in leadership advisory assignments (e.g. leadership assessments, executive development etc.), often requiring project
management and participation in client workshops.
Participate in and/or lead client-facing activities (status updates, kick-off discussions, assessments, psychometrics, delivering results to clients, facilitating workshops, etc.).
As Lead Expert you will also have Team leadership and Strategy and collaboration tasks: a go-to person for any team issues, responsible for the performance review process, communicate and align with the Office Leader on staffing and hiring needs and build the team locally, create and foster a community mindset and team spirit.
We are looking for a Lead Expert to join our partner's team, a global leadership advisory firm, who offers executive search and talent management consultancy services to its partners.
If you have a background in executive search and/or in management consulting, this might be a great opportunity for you, a next step in your career.
The profile of the ideal candidate:
Has passion for the global markets, including understanding of industries, players, and different business models.
Brings some team leadership experience.
Has excellent analytical and conceptual skills.
Possesses proper knowledge about the economies and markets in the region.
Demonstrates an energetic and entrepreneurial attitude towards learning and developing knowledge,
Possesses strong prioritization, time-management, problem solving and organizational skills (is able to execute multiple projects for clients and consultants in addition to completing the daily tasks associated with the role, while managing deadlines efficiently)
Confidently uses many different sources to acquire information on various subjects.
Has a university degree in relevant field
Has advanced MS Office (Power Point, Word, Excel) skills
Fluent in English, is able to use it as primary working language. Fluency in Hungarian or in another language (e.g. Croatian,
Serbian, Romanian or German) would be advantageous
What we offer:
An open, highly professional, and high-paced working environment.
Competitve salary & benefit package
Flexibility in hybrid working
Development and training possibilities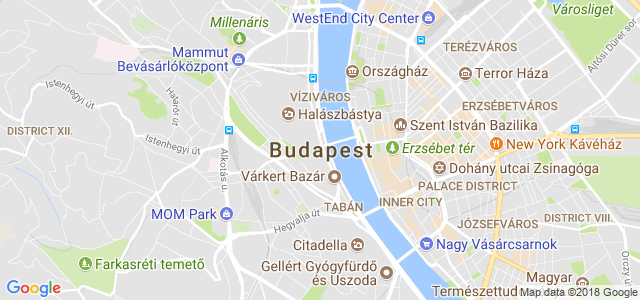 Állásajánlatok - legnépszerűbb városok