People Lead - Devops (REF1105J) (Budapest)
---
The largest ICT employer in Hungary, Deutsche Telekom IT Solutions (formerly IT-Services Hungary, ITSH) is a subsidiary of the Deutsche Telekom Group. Established in 2006, the company provides a wide portfolio of IT and telecommunications services with more than 5000 employees. ITSH was awarded with the Best in Educational Cooperation prize by HIPA in 2019, acknowledged as one of the most attractive workplaces by PwC Hungary's independent survey in 2021 and rewarded with the title of the Most Ethical Multinational Company in 2019. The company continuously develops its four sites in Budapest, Debrecen, Pécs and Szeged and is looking for skilled IT professionals to join its team.
People Lead - Devops (REF1105J)
Tasks involved in your role as a People Lead:
Provide the digital hubs and projects with the experts they need to follow their goals
The operational implementation of staff selection and recruitment and staff restructuring
Operational resource and utilization management on the basis of predetermined guidelines
The ongoing further personal development of employees and fostering of talents
Participation in strategic recruitment/skills planning
Participation in strategic work regarding development of SW-Engineering
Active collaboration with other People units within the "SW-Engineer" Chapter
Developing the international DevSecOps chapter organisation
Be an evangelist of Devops, driving the technological transformation
What you bring to the table:
You have sound experience of leading others and put the ideas behind servant leadership into practice.
You have the courage and experience needed to take on responsibility within the change process and also specifically encourage others to take initiative.
You have very good consulting skills, a strong focus on service, and empathy.
You are always in contact with the process organization about the anticipated skill needs and you are able to negotiate with the stakeholders at eye level.
You are passionate about Devops and, together with the CL and your team, contribute to shaping it further, making it future-proof.
You have experience and knowledge of Devops as well as agile engineering methods. You are very close to technology topics, know what is happening on the market and keep yourself up to date with technology trends.
You are an evangelist and networker and represent (by yourself or by your team) Devops topics at events, e.g. as a speaker or panelist.
You are a role model and sparring partner for your team in terms of professional skills and you are able to coach your team members accordingly.
You inspire the team and give a feeling of security and optimism, even in difficult situations. You are confident and self-reflective.
You apply your personal, social, and methodological skills to selectively encourage and challenge your colleagues.
You recognize conflicts early on and resolve them in a confident and appreciative manner.
Your intercultural expertise in collaboration in an international context completes your profile.
* Please be informed that our remote working possibility is only available within Hungary due to European taxation regulation.
Munkavégzés helye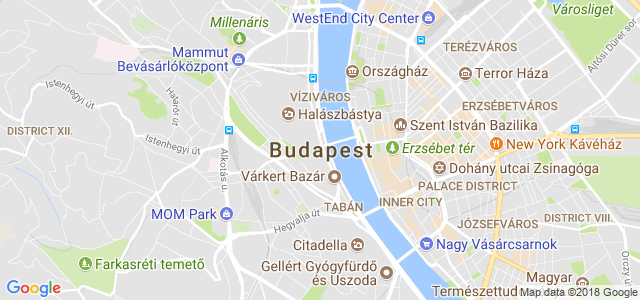 Állásajánlatok - legnépszerűbb városok