---
The largest ICT employer in Hungary, Deutsche Telekom IT Solutions (formerly IT-Services Hungary, ITSH) is a subsidiary of the Deutsche Telekom Group. Established in 2006, the company provides a wide portfolio of IT and telecommunications services with more than 5000 employees. ITSH was awarded with the Best in Educational Cooperation prize by HIPA in 2019, acknowledged as one of the most attractive workplaces by PwC Hungary's independent survey in 2021 and rewarded with the title of the Most Ethical Multinational Company in 2019. The company continuously develops its four sites in Budapest, Debrecen, Pécs and Szeged and is looking for skilled IT professionals to join its team.
Pricing Manager
Tasks:
Responsible for pricing relevant topics in allocated deals and for required price-units in dependency with market price, terms of reference and costing
Develops competitive price strategies based on customer demands, participates in commercial negotiations and acts as an interface between Commercial Management, Solution Architect & Deal Manager
Evaluates and determines dependencies between costing and pricing in collaboration with Deal Solution Manager / Costing Manager
Participates in price negotiations, evaluation of price related profit risks
Compile complex price calculations based on non-standard costing/non-standard portfolio elements and non-standard pricing (Risk Factor 3-5 deals)
Advise deal teams on optimized commercial design and pricing strategy
Conducts a deal benchmark to underpin deal strategy with a market perspective
Provides the revenue target line for the business case and cross-checks the calculation
Support of price-to-win evaluation in collaboration with deal-manager and a deal team, acts as a consultant to the Deal Team for the P2W outcomes
Support the deal teams with market prices insight and independent, comprehensive competitive analysis research
Works as a Deal Intelligence Analyst with a "Detective Mindset", proficient in information gathering, from various, publicly available sources about companies, IT market trends, emerging IT technologies.
Skills:
At least 4 years of professional experience in the field of commercial (pricing and/or finance) management
Several years of experience in the IT offer process.
In-depth knowledge of calculation/financial tools
Extensive business knowledge, understanding of sales process, RfX process, etc.
Experience with analyzing market and benchmark data, P2W approach
Very good knowledge of German and business fluent English
Detailed and structured approach & Independent thinking
Advantages:
Pricing / Finance management certification
Personality:
Structured, Proactive, Stress resistant, willing to learn and support
* Please be informed that our remote working possibility is only available within Hungary due to European taxation regulation.
Munkavégzés helye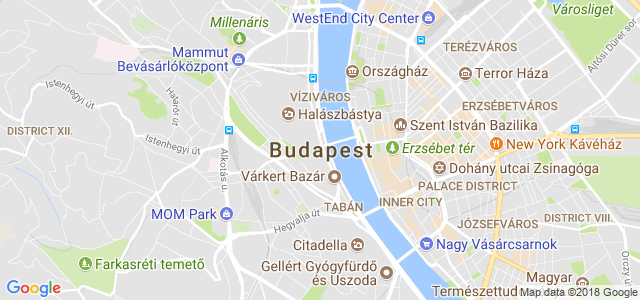 Állásajánlatok - legnépszerűbb városok