---
Project Coordinator for clinical studies (full remote)
Join our Budapest PMO team as a Project Coordinator and partner with Clario's Project Managers to coordinate clinical studies, ensure client satisfaction - and make a positive impact on patients' lives!
You will
Deliver superior customer service by providing best business practices and support in using Clario's products for the duration of client's clinical trials
Work and collaborate with project team/s of diverse talents (Project Manager, Data Management, Archive team, etc) in development and delivery of Clario products to help clinical research industry obtain high quality data.
Pro-actively manage lifecycle of issues from being reported by customer to its resolution by the support and development teams.
Record and track key project monitoring and tracking metrics.
Meet regularly with clients via phone and/or web to provide weekly monitoring updates, track on-going issues and communicate project status.
Meet regularly with Team Leader to discuss workload, communicate project issues and address individual development.
Fulfill Project Coordinator study specific tasks during each phase of the project.
Development – (Study Documentation, Deployment Planning, Internal Training)
Monitoring – (Project Reporting, Issue management and resolution, Project process improvements, Mid Study Changes, Inventory management)
Close Out – (Data reconciliation and resolution, Inventory reconciliation, Study documentation management)
You may also work to Ensure compliance with timely training completion/documentation, Respond to customer inquiries and participate in customer calls/meeting upon Project Manager request, Take the lead in managing various aspects of a project as requested and Work on related projects and tasks as assigned.
Clario. The Best of ERT & Bioclinica! Two industry leading companies merged together to generate the richest clinical evidence.
Clario delivers the leading endpoint technology solutions for clinical trials. Through experience gained from over 19,000 clinical trials delivered in support of 870 regulatory approvals, Clario fuses scientific expertise and global scale into the broadest endpoint technology platform to enable pharmaceutical, biotech and medical device partners to transform lives. Through Trial Anywhere™, Clario has mastered the ability to generate rich evidence across all trial models: decentralized, hybrid and site-based clinical trials. With 30 facilities in nine countries across North America, Europe and Asia Pacific, Clario's global team of science, technology and operational experts has been delivering the richest clinical evidence for nearly 50 years.
What we seek:
Education Minimum: BS, BA or equivalent
Ability to manage multiple tasks simultaneously
Ability to organize and manage multiple priorities with multiple stake holders.
Experience dealing with external customers and have a customer service orientation
Comfortable operating in a technologically dynamic environment.
Willingness to adopt new systems and adhere to established business practices.
Knowledge and comfort in using all applications included in the Microsoft Office Product Suite.
Healthcare and/or medical experience, preferred. Knowledge of or ability to learn about the drug development process.
Strong interest in the application of new technology to the clinical trials process
Comfortable working in a fast-paced, small company environment.
Excellent Verbal and Written communication skills
Some light Travel is possible (post Covid)
Local to Hungary
What we can offer:
Multicultural environment
Global impact
Support your professional development through internal and external training and certification programs
Home office
Excellent On-Boarding plan
Global Exchange Program
Exceptional Tuition Reimbursement scheme
Comprehensive Benefits Package
Munkavégzés helye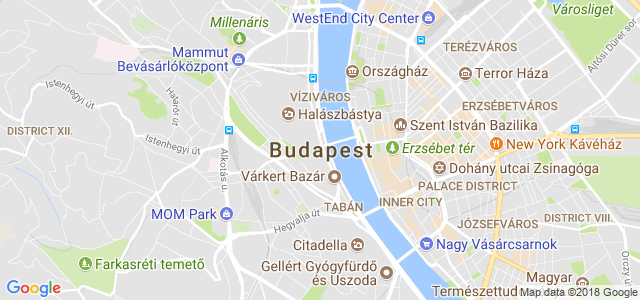 Állásajánlatok - legnépszerűbb városok