---
SAP Solution Architect
As an SAP Solution Architect your tasks and responsibilities will be the following:
Guide business process optimisation with focus on improvements of the assigned applications.

Protect information security in order to prevent data loss and to guarantee confidentiality, including being an ambassador for preventive risk management in the areas of applications (e.g. screening OSS messages, DRP, patching etc.) and the assigned databases.

Develop functional, non-functional and technical specifications together with business representatives.

Define technical specifications (incl. specifying capacity and landscape requirements beyond the installed base, data-pipelines and ETLs) in close cooperation with other IT&Solutions

Develop the conceptual design and/or architecture of solutions supporting business processes in cooperation with the business representatives and vendor development/functional leads

Provide customer care and ensure adequate quality of selected services by handling critical and escalated incidents & requests on or beyond company level in close cooperation with business representatives and drive root-cause analysis and long-term solutions beyond the installed technology at Nitro. Initiate, drive and implement application and business process improvements based on external and internal customer input and own expertise.

Ensure the realization of solutions and perform quality assurance, including operational vendor management.

Participate actively in the work of agile teams (scrum) of the assigned projects, by co-planning, co-prioritising, and co-evaluating the teamwork and executing the tasks agreed with the team members.

Lead projects as application/technical expert (e.g. stream leader) and support project leaders in planning.

Drive the integration within solutions to reduce complexity. Follow-up proactively on technology and business trends and application enhancements (e.g. new releases)

and new or alternative products. Influence and challenge the business with these insights.

Provide expert knowledge and guidance related to the assigned group of applications and the related SAP ecosystem. Influence business and IT stakeholders to obtain confirmation/sign-off of new solutions and their implementation.

Promote and practice compliance to Information Technology Infrastructure Library (ITIL), challenge and develop Nitro IT standards.
A leading provider of innovative solutions in base chemicals and fertilizers, with headquarters in Vienna, our partner is looking for SAP Solution Architect to join their team in Budapest.
As an ideal candidate you:
have proven experience as a SAP Solution Architect

understand architectural issues, factor them into decisions and recommendations

being a recognised expert in the assigned group of applications

have strong experience in PP/PM/PS/MM/SD (experience in MII&QM is an advantage)

have in depth understanding of the data bases of the related applications and their interconnectivity to the SAP ecosystem

are fluent in English

are analytical, conceptual, process and customer oriented thinking (productive partnerships)
What our partner can offer for you:
opportunity for professional and personal development

competitive compensation package

open company culture

cafeteria and health insurance

to be part of a growing organization
Munkavégzés helye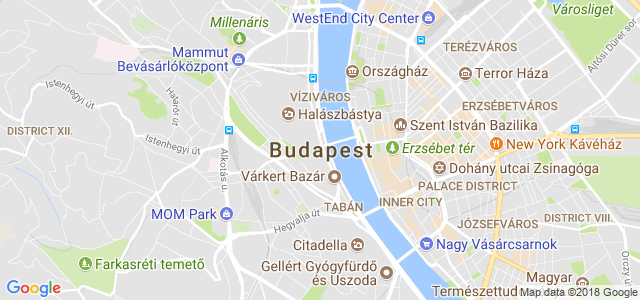 Állásajánlatok - legnépszerűbb városok