---
Our Client is one of the leading investment banks in the world, and for their growing professional team we are looking for a Security Data Specialist. 
Security Data Specialist
Feladatok
Develop and maintain transactional and dimensional databases/warehouse with further expansion to big data and other products if necessary.

Develop and maintain ETL and data load jobs (Talend).

Act as data owner for the team. Create and maintain data models and ontology, participate in the organization's data governance.

Develop and manage program metrics and performance through tracking/reporting and active engagement with stakeholders for continuous service improvement.

Develop horizontal view of risk posture across multiple technology domains.

Work with various risk and information security teams in presenting recommendations for improvement to technology subject matter experts and management.

Engage with cross sector, global and risk teams in the review and reengineering of key controls and processes to effectively and efficiently manage IS issues.

Work with vulnerability lifecycle managers, operations and application support teams and the SSM team to analyze requirements, design and develop specs and manage data which supplies information to all vulnerability threat reporting and analysis.
Követelmények
Expert level Microsoft T-SQL knowledge and experience with other business analytics software

Experienced in designing data / reporting systems from the ground up.

Advanced knowledge of complex query for data analysis.

Strong understanding of performance tuning and optimization (analyzing query execution plans, implementing and maintaining indexes, etc.)

Technical background in RDBMS, Windows/Unix Operating systems, security technologies, and network architectures.
Advantages:
Experience with CI/CD type development

Experience with Atlassian suite (JIRA, Confluence, BitBucket)

Experience with at least one coding language (PowerShell, Python, C#, etc.)
Qualifications:
BA/BS degree or equivalent experience preferred.

Prior experience includes 3+ years in information security

5+ years as a database developer
Amit kínálunk
Inclusive and friendly corporate culture where gender diversity and equality is widely recognized
A socially active team and communities with diverse networking opportunities
A supportive workplace for professionals in terms of childcare leave:
Paid Parental Leave Program (maternity leave and paternity leave)
Flexible working options
Competitive compensation package with added benefits:
Private Medical Care Program and onsite medical rooms in their buildings
Pension Plan Contribution to Voluntary Pension Fund
Group Life Insurance
Munkavégzés helye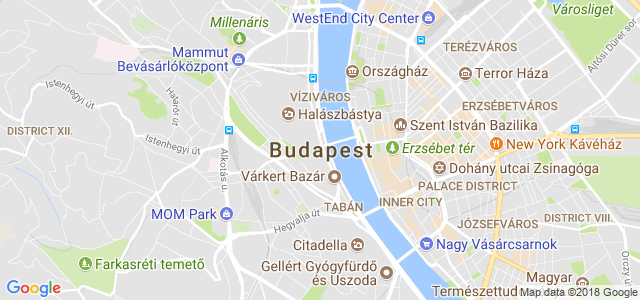 Állásajánlatok - legnépszerűbb városok