---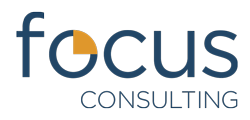 Service Coordinator with
German language knowledge

[ST-UGRCC01]
Our client
Our client is a leading multinational service provider company which operates in more than 100 countries worldwide. The company has a Global Services Center in Budapest which supports European clients in a variety of business services.
Tasks
In the purpose of the role the collegue will be responsible for the scheduling and monitoring of a designated group of field engineer's within a specific geographic area and ensuring that service requests are scheduled and attended.

Dispatch – Assign Incidents to a designated group of engineers and direct them to carry out the required work within specified timescales.

Resource Management – Manage the scheduling of engineers available time and escalate as required if availability is deemed to be insufficient.

Monitoring – Track the progress of outstanding incidents and that incident logs are updated in a timely manner and to the correct level of standardization and quality.

Escalation – Escalate any incidents that may breach a Service Level timescale and follow that escalation through to restoration of the ability to achieve stated targets.
Requirements
- Fluency in French and English
- Good working knowledge of MS Office (Word, Excel, Outlook)
- Customer service skills
- Strong negotiation skills
- Strong problem-analysis skills with attention to detail
Advantageous
- Experience of incident logging systems is an advantage
Workplace