---
The largest ICT employerin Hungary, Deutsche Telekom IT Solutions (formerly IT-Services Hungary, ITSH)is a subsidiary of the Deutsche Telekom Group. Established in 2006, the company provides a wide portfolio of IT and telecommunications services with more than 5000 employees. ITSH was awarded with the Best in Educational Cooperation prize by HIPA in 2019, acknowledged as one of the most attractive workplaces by PwC Hungary's independent survey in 2021 and rewarded with the title of the Most Ethical Multinational Company in 2019. The company continuously develops its four sitesin Budapest, Debrecen, Pécs and Szeged and is looking for skilled IT professionals to join its team.
Test Automation Engineer - English speaking (REF1532Z)
Tasks:
Support for pragmatic implementation, review und quality assurance of NextMagentaCloud customisation architecture.
You will work with a highly talented multidisciplinary team of Engineers who design, develop, test, and deploy well-architected software solutions that are reliable, secure, high-performing, scalable, maintainable and evolvable.
Setting up an automated and integrated test environment for testing and simulation of a NextCloud instance.
Working as a software test engineer across the full development stack for our products and services.
Clarification of requirements and development of concepts for relevant software testing activities.
Support team in continiously developing the skills of yourself and your colleagues
Creation and maintenance of software documentation using ASCII doc
Working in international teams across Europe.
Requirements:
≥3 years proven experience in SW testing, especially in automation and test automation
Deep knowledge in programming languages like Php, Python, Javascript;
Knowledge in IP technology and operation system (LINUX)
Fluent language skills in English (oral and written)
server-side business logic testing
some experience with JSON APIs and object-relational mapping database frameworks
SQL
Any Cloud experience, preferably AWS experience, openstack
Authentication/authorisation techniques, if possible OAuth2/OpenID connect
Unit testing
ISTQB certification
Nice to have:
Web development: HTTP, Javascript, SCC, HTML
vue.js or Angular
* Please be informed that our remote working possibility is only available within Hungary due to European taxation regulation.
Munkavégzés helye
Budapest, Debrecen, Szeged, Pécs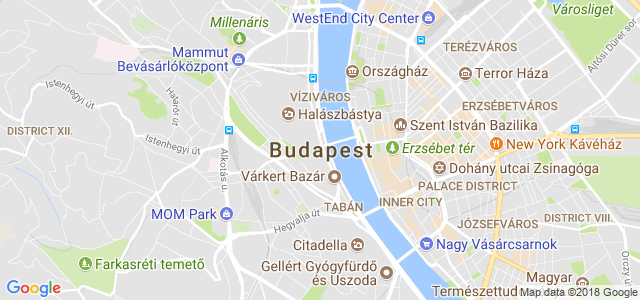 Állásajánlatok - legnépszerűbb városok