---
Our Partner is a global technology company supplying systems for passenger cars, commercial vehicles and industrial technology, enabling the next generation of mobility. We are looking for a Data Architect to be part of their team. 
Data Architect
Feladatok
Analysis and design of scalable and flexible data architectures and creation of blueprint(s) for (big) data solutions (i.e. Development of data models and semantic data structures) in a Hybrid Environment to ensure data assets can be easily integrated and shared across downstream systems (including external cloud partners)
Act as a data expert and collaborate with various internal teams and drive the transformation of our data sharing capabilities and culture based on functional, business-oriented assessments of data requirements
Lead the Architecture, Design, Build and Run of new Data Models and Data Pipelines. Preparing, Enriching, Normalizing, and Modelling data as per the needs of Data Analytics and Data Science activities.
Lead knowledge management activities including documentation of data assets to promote data literacy.
Develop standards and best practices for building data services for easy access to data consumers in line with security and privacy needs.
Követelmények
Bachelor's degree (Masters preferred) in Computer Sciences / Information Technology (or equivalent) with fundamental knowledge of data management, data architecture principles and procedures
5+ years of experience in information design and data architectures for big data, analytics, data warehouse, and business intelligence solutions (Microsoft Azure, SAP BW, BW4HANA)
Deep understanding of architecture design patterns including several layers such as infrastructure, web application, data architecture, integration architecture and API management.
Technical expertise in Microsoft Azure cloud technologies (ADLS, Databricks, Synapse) and understanding of SAP BW, BW4HANA
Strong data modelling, scripting and automation skills in various languages (such as SQL, Python, Powershell,) as well as proven experience with Data Catalogs, Data Virtualization and Data Quality initiatives
Highly motivated and open personality, outstanding ability to communicate, personal commitment, organizational skills, flexibility, creativity, teamwork
Experience working in agile teams, comfortable working with geographically distributed teams.
Excellent verbal and written English language skills
Amit kínálunk
Stable company background and long-term working possibility
Full of challenges and high-level professional activities at an international company
Participation in international projects and commission to foreign countries
Career opportunities, continuous training program and language courses
Competitive salary and performance-related bonus
Cafeteria with optional elements
Home office work
School start support
Munkavégzés helye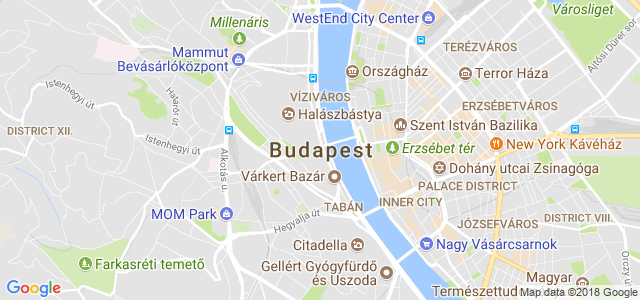 Állásajánlatok - legnépszerűbb városok