Finance Systems Support Analyst (Budapest)
---
Aegon Global Technology Service (GTS) provides technology infrastructure support as well as business consulting services to the Aegon USA, European enterprise and business partners. The information technology services encompasses regional services, enterprise-wide application services, architecture, product assessment, customer service, internet and messaging, server management, telecommunications, security, data service and more.
Finance Systems Support Analyst
Feladatok
Interact with the business (Group Finance) in order to know and understand their processes and (IT) needs. Be the liaison between the business units, technology teams and support teams.
Work directly with stakeholders to gather requirements and provide solutions for finance applications and integrations with vendor solutions.
Provide functional support for financial reporting applications.
Execute or assist in resolution of issues. Ensure appropriate tickets are created to record and assign issues and document resolution.
Prepare application administration documents, end-user documentation, and/or application training to end-users. 
Utilize change management process to ensure modifications or upgrades are authorized, tested when applicable, approved, and implemented appropriately.
Act as point of contact with application vendor and customer to coordinate new releases, updates, or changes.
Ensure proper application monitoring is in place and reviewed. Coordinate with technical staff if there is an issue.
Understanding risk and compliance controls and work with compliance team to ensure controls are met and/or mitigated.
Work within an agile environment.
Participate in initiatives and projects as assigned.
Követelmények
Bachelors degree in a related field (Accounting, Finance) or equivalent knowledge and a minimum related work experience of 5-7 years.
Knowledge of Solvency II and International Financial Reporting Standards (IFRS) reporting and consolidation is an advantage.
Experience within functional support in the area of financial reporting and consolidation applications preferably in the Financial Services and Insurance industry.
Excellent English communication skills with the ability to work across multi-functional international teams.
Confident and effective dealing with stakeholders and end users.
Understanding of programming languages (SQL, MDX) and CCH Tagetik is an advantage.
Proficiency with Microsoft Office Excel and Word.
Well-developed skills in root cause analysis.
High level of knowledge of standard SDLC methodologies.
Advanced ability to accept and embrace change and manage through ambiguous situations.
Understanding of Agile principles and concepts.
Knowledge of internal control frameworks
Soft Skills
Problem solving skills
Pro-active
Creative and the ability to think outside the box
The ability to work independently and also as part of a team
Strong analytical and communication skills
Attention to details
Taking responsibility
Amit kínálunk
-Home office
-Working in global teams
-Flexible working hours
-Health Insurance
-Training & Development opportunities
-Highly people-centric environment
-Modern office environment
Munkavégzés helye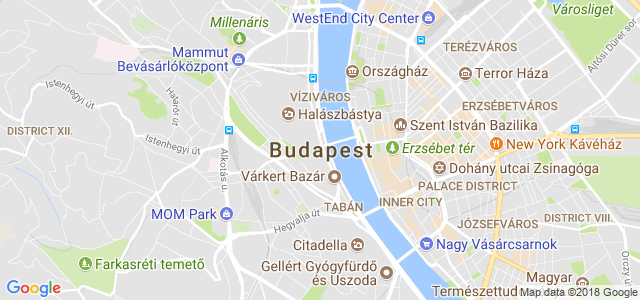 Állásajánlatok - legnépszerűbb városok