---
OK Hungarian Gloves
KV H-7632 Pécs Lahti utca 9. Hungary
is looking for
General Manager - Warehouse, Contracts & Fulfillment
Position Responsibilities
Lead and develop distribution warehouse team in a cooperative and motivating way to deliver great service to customers and sister companies.
Check and manage customer contracts in terms of deliveries, warehousing (in-house in Hungary and out-of-house at suppliers premise) and fulfillment contracts with customers in the EU and UK, USA)
Work with Sales / Key Accounts to onboard new customers (setting up software integration, warehousing and warehouse-related accounting routines)
Continuously improve alignment of all processes with ERP software, webshops, online portals etc. to better integrate with suppliers and customers.
Manage plans to ensure timely deliveries (both outbound and inbound) at all times.
Communicate professionally with customers and colleagues.
Review all operational costs in the distribution warehouse.
Oversee day-to-day operations of the Hungarian warehouse (working with customs, overseeing in-and outbound deliveries, etc.)
Oversee bookkeeping and stock management of multiple warehouses on site (in Hungary) and at customers and sister companies in- and outside the EU
Maintain a clean, safe warehouse environment.
Minimum Requirements
5+ years experience leading a small team, including: hiring, training and motivating.
Strong problem-solving skills.
Fluent in English.
Excellent user skills in MS Office, especially Excel, Sharepoint, MS Teams, Power Automate etc.
Excellent knowledge of ERP software (ideally MS NAV).
Solid foundation in business administration, accounting (esp. warehouse accounting).
Basic understanding and strong interest of legal and accounting aspects for E-commerce and retail across national borders within the EU and also UK and USA etc.
Ability to conceive and implement processes, ability to organize team accordingly.
About OK Hungarian Gloves KV
OK Hungarian Gloves KV is a company of the Otto Kessler Group, headquartered in Germany. In business since 1923, Otto Kessler specializes in making and distributing gloves for private label, military and police, and under our own KESSLER® brand. The successful candidate will join a motivated team of colleagues based in Germany, Hungary, the United Kingdom, Hong Kong and China to fulfill our mission of delivering high quality gloves to customers throughout the northern hemisphere and beyond.
Applications please send till 10.07.2022. in English language.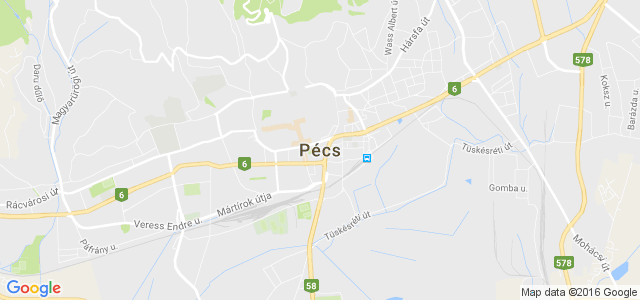 Állásajánlatok - legnépszerűbb városok