Google Operations Engineer (Budapest)
---
The largest ICT employer in Hungary, Deutsche Telekom IT Solutions (formerly IT-Services Hungary, ITSH) is a subsidiary of the Deutsche Telekom Group. Established in 2006, the company provides a wide portfolio of IT and telecommunications services with more than 5000 employees. ITSH was awarded with the Best in Educational Cooperation prize by HIPA in 2019, acknowledged as one of the most attractive workplaces by PwC Hungary's independent survey in 2021 and rewarded with the title of the Most Ethical Multinational Company in 2019. The company continuously develops its four sites in Budapest, Debrecen, Pécs and Szeged and is looking for skilled IT professionals to join its team.
Google Operations Engineer
Join our international teams at Deutsche Telekom as a Google Operations Engineer, within the Data Tribe. We are a leading telecommunications provider in Europe and aim to become one of the industry's top service companies worldwide. This is an exceptional opportunity to work on cutting-edge projects and contribute to Deutsche Telekom's vision of becoming a leader in the industry by harnessing the power of One Data Ecosystem. Join us and be part of a collaborative data-driven team that values innovation and human-centered technology.
Don't miss out on this opportunity to shape the future of our One Data Ecosystem at Deutsche Telekom.
Responsibilities:
As part of the Google Cloud Platform (GCP) Operations Team, you are responsible for proactive and reactive monitoring and management of GCP Cloud resources
You collaborate with Application Teams and CloudOps specialists to deliver reporting and tracking effectiveness
You are responsible for GCP monitoring and ticket logging and triaging
You identify proactive monitoring led incident elimination candidates and collaborate with the Cloud Specialists to deliver the results
You monitor App health status, analyze logs, assess security reports & manage availability
You participate in on-call rotations & colloarobation to provide 24/7 support for production systems
You participate in Daily sync-ups to discuss the progress, blocker/dependencies also share lessons learned
Qualifications:
Experience in CloudOps environment (preferably GCP) or a proven track record in improving operational stability on Cloud Environment
Expertise in maintaining various GCP activities like Cloud StackDriver, Cloud VPN, Peering, Sharing VPC, Interconnect, Load Balancer, Cloud IAM policies, Service Accounts, Compute Engine, Cloud Storage, Google Kubernetes, Terraform
Experience with infrastructure management as a Operations Engineer
Experience with CI/CD tools such as, GitLab CI, or equivalent
Proficient in at least one or more software languages (e.g. Python, Java, Go, etc.) with respect to designing, coding, testing, and software delivery
Basic understanding of networking concepts such as DNS, TCP/IP and load balancing
GCP Professional Cloud DevOps Engineer certification is preferred but not mandatory
Fluency in English is mandatory, additional German language skills are optional but advantageous
Munkavégzés helye
Budapest, Debrecen, Szeged, Pécs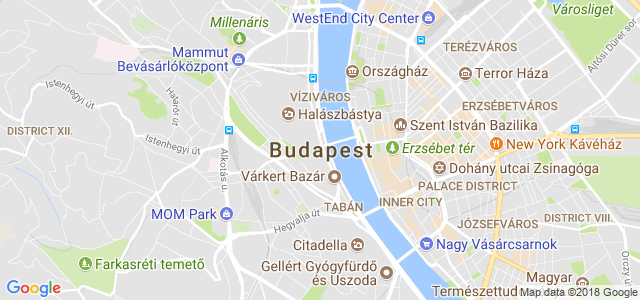 Állásajánlatok - legnépszerűbb városok