Helicopter Simulation Developer (Budapest)
---
Do you believe in the power of native programming? Are you ready to create a software where running time is important? Are you fluent in C, C++, and ADA, maybe in Fortran also? If so, we have something interesting for you. 
Our Client is a global leader in training for the civil aviation, defense and security, and healthcare markets. Backed by a 70-year record of industry firsts, they continue to help define global training standards with innovative virtual-to-live training solutions to make flying safer. We are looking for a Helicopter Simulation Developer to be part of their team. 
Helicopter Simulation Developer
Feladatok
The main logic of the simulator is written in Ada. This is one of the fields where we are fixing snags/bugs
The Instructor Station is written in C
When the hardware of the simulator changes, we need to port existing codes and make possible the installation of the new software components
To make our life and the offsite testing easier we are creating emulated devices for the simulator (sometimes in C# with WPF, sometimes with Qt)
We are using a dedicated version of CentOS, but besides this, we don't have restrictions which tool are we using. Hardcore folks prefer vi, others use QtCreator, VSCode, etc.
We are using GIT/GitHub, Mercurial, and SVN
Hansoft is the tool for issue tracking
Követelmények
Strong C and C++ knowledge is required
Ada knowledge is welcomed
Some experience with shell scripting or any scripting language
Experience with Linux based OS
Understanding of distributed version control systems
We are happy if you have a repository full of interesting hobby projects, which we can talk about at the interview
Amit kínálunk
Various development and snag/bug fixing tasks in an interesting domain
Time-critical code required for the simulation modules
Tooling, automation, tests (by using any of the mentioned languages and different script languages like Python and Perl)
A working environment where everybody has a private sphere
Usually, we have enough time to make sure that every detail of your solution is perfect
Family-friendly working hours, overtime is optional, and it's always paid (in every fourth month)
We do not have a card-based entry system but we log our working time daily.
Munkavégzés helye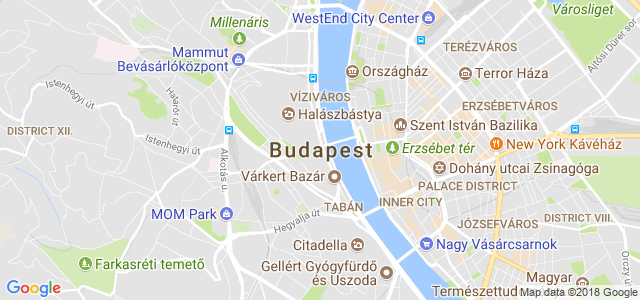 Állásajánlatok - legnépszerűbb városok