---
The largest ICT employer in Hungary, Deutsche Telekom IT Solutions (formerly IT-Services Hungary, ITSH) is a subsidiary of the Deutsche Telekom Group. Established in 2006, the company provides a wide portfolio of IT and telecommunications services with more than 5000 employees. ITSH was awarded with the Best in Educational Cooperation prize by HIPA in 2019, acknowledged as one of the most attractive workplaces by PwC Hungary's independent survey in 2021 and rewarded with the title of the Most Ethical Multinational Company in 2019. The company continuously develops its four sites in Budapest, Debrecen, Pécs and Szeged and is looking for skilled IT professionals to join its team.
People Lead (REF1859C)
Tasks:
Disciplinary leadership of people in the People Unit
Responsibility for the individual development of people, such as the promotion of talents as well as people's motivation and enthusiasm through feedback or supporting of people's strengths
Ensures exchange within People Unit via regular meetings
Offers coaching und mentoring
Guides people in the sense of servant leadership
Promoting self-initiative and agile mindset (e.g. feedback culture, joint learning, ... etc.) of people in People Unit
Operational implementation of personnel selection and personnel restructuring
Operational resource and utilization steering on the basis of specified guard rails
Selection and purchase of external support on a temporary basis
Active cooperation at eye level with other people units and with the process organization
Participation in shaping and implementing the strategic personnel planning / competence planning of people unit
Ensuring and improving employee satisfaction
Is a consultant for the team regarding professional skills
Participation in strategic development of the chapter: professional / content-wise and in terms of change (structure, processes)
Organization within people unit and supporting the collaboration of people units of a chapters
Based on these observed trends and developments, you will support the employees in topics related to reskilling and upskilling.
Skills:
At least 5+ years experience in leadership of technical teams (15+ FTE)
Fluent English communication
Very good knowledge of products for employee-oriented processes / leadership tools
Intercultural expertise on cooperation in an international context
Experience in organisational change management
Knowledge about the IT market- and technology trends
You have a good general overview of global infrastructure services, platforms and processes. These can be data center, network, workplace services, cloud and other platforms.
Advantages:
Experience in AI OPS implementation
Workload transition experience
German language knowledge
* Please be informed that our remote working possibility is only available within Hungary due to European taxation regulation.
Munkavégzés helye
Budapest, Debrecen, Szeged, Pécs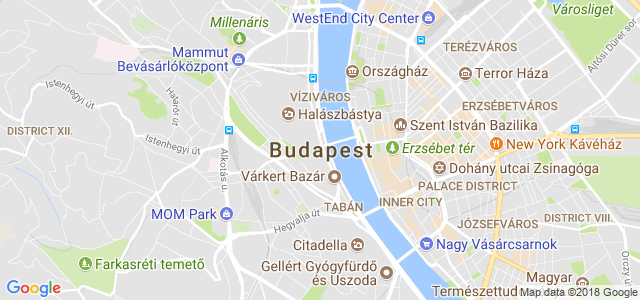 Állásajánlatok - legnépszerűbb városok