---
Python/C++ developer
Responsibilities
Design and develop distributed quantitative analytics software and risk simulation models for Credit, Market and Wholesale Risk.
Consult with users, clients and other technology groups and recommend programming solutions.
Analyze applications to identify vulnerabilities, conduct testing and debugging.
Make evaluative judgements to recommend and implement solutions, define necessary system enhancements, including using script tools and interpreting code.
Participate in the major corporate initiative of the Fundamental Review of Trading Book (FRTB). This effort extends our Value at Risk system with capabilities from advanced high order risk to the use of full evaluation analytics on top of existing corporate-wide trade coverage.
Are you passionate about Technology and Software Development?
Did you ever wonder how stability and soundness of a bank can be guaranteed?
Would you like to be challenged and unleash your expertise to work on Python and C++ projects?
Join our Partner's team as a Python/C++ Developer!
Requirements
Fluent English knowledge.
University/college degree in Computer Science, Electrical Engineering or in a quantitative field such as Math, Statistics.
3+ years of hands-on software development experience preferably in Python
Python design and development skills with thorough understanding of STL, design patterns, software development paradigms in Windows and UNIX environment.
Deep knowledge in built-in Python libraries: Pandas and Numpy.
Shell scripting, Linux/UNIX, knowledge of SQL and database concepts desired
Advantages
C++ knowledge.
Financial or risk domain experience.
Prior exposure to Market Risk domain and understanding of VaR, valuation engines, Time-Series.
Offer
Long-term career path across geographies and business lines.
Work in strategical projects with high exposure and management visibility.
Flexible work arrangements.
Competitive compensation package.
Friendly work atmosphere.
Munkavégzés helye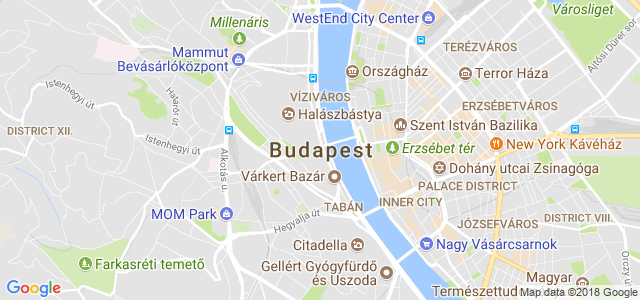 Állásajánlatok - legnépszerűbb városok