---
We are more than just one of the largest energy companies in the world. ExxonMobil is a place where we believe people should think independently, take initiative, grow to their full potential and help shape the future of energy. Diversity drives innovation and we are committed to providing inclusive workplaces where everyone can thrive, regardless of their background. The safety and wellbeing of our employees is at the heart of everything we do. We build skills and competencies through training and work experiences in a wide range of assignments. With a long history of industry leadership and cutting edge innovation, we are committed to addressing the dual challenge facing society today: to meet the world's growing demand for energy while reducing environmental impacts, including the risk of climate change.
Our Global Business Center (GBC) in Budapest was established in 2004, and our diverse and multinational workforce of over 2,000 fellow colleagues has been powering ExxonMobil's global businesses ever since. We are proud to work in an inclusive, safe, and vibrant work environment, and provide exciting long term career opportunities for our employees – with a commitment to professional development, personal growth and career progression. Come and pursue a career in Fuels & Lubricants (F&L) department. As a…
Sales Advisor
At ExxonMobil, we know that people need energy. We work to expand the supply of reliable and affordable energy needed for economic progress. In doing so, we take a balanced approach that considers the impact of our operations on local economies, communities and the environment.
The Sales Advisor have a key role in helping us understand and interpret internal and external data to generate valuable insights and enable profitability analyses of our fuels businesses and diversified customer portfolio in the region. They validate and synthesize large amounts of information, use our existing systems and develop new tools and analytical models as needed. They further coordinate the collection of internal cost data and market intelligence, facilitate discussion about impact on our business and support Pricing Advisors with the development and revision of pricing strategies and tactics for our finished fuel products. Which includes traditional hydrocarbons as well as biofuels and their components. They also contribute to forward looking business assessments and always look for ways to grow the business.
WHAT YOU WILL DO IN OUR TEAM
Research and analyze the effects of market developments on ExxonMobil's competitive position in the EAME region.
Perform customer, product and terminal analysis to identify business opportunities and under-performance.
Support the deal evaluation process in certain business segments, including Road fuels, Heating Oil, LPG, Jet fuel for Aviation, Marine fuels and Fuel Specialties.
Identify Market Clearing levels in given demand areas, based on external information (such as market intelligence and statistical data) and internal information (such as costs to serve). And use negotiation outcomes to calibrate.
Participate in studies and development of market plans.
Manage updates of Internal Transfer Prices, by collaborating with representatives of over a dozen different departments.
Use external data to support demand forecasting.
Drive structural improvements and process redesign to increase our efficiency and competitiveness.
WHAT YOU WILL NEED TO SUCCEED
Master's degree in Business Economics / STEM (science, technology, engineering, and mathematics) is an advantage.
At least five years of relevant professional experience.
Strong analytical and modelling skills, with the ability to work with complex data structures and develop models and tools to generate insights and increase revenue.
Outstanding attention to details in a fast paced environment, able to keep deadlines while able to identify errors and recommend process enhancements.
Able and willing to understand the larger picture implement new scenarios / optimizations in a continuously changing environment.
High technical comfort level with systems and technology; excellent command of Microsoft Office, especially Excel. Experience with -SAP, Tableau, Python, Alteryx and/or Snowflake is a benefit.
Strong interpersonal skills and ability to work in a multi-cultural organization.
Full professional proficiency in English.
WHAT AWAITS YOU
Attractive salary & benefits package
Long term career perspective & range of opportunities at one of the largest companies in the world
Variety of benefits supporting your health & wellbeing (e.g. life insurance, private health insurance contribution, private pension fund contribution)
Flexible working hours and home-office opportunity
Relocation assistance for candidates from abroad
Programs for parents & wellness elements (e.g. refreshments, ergo stretch breaks)
Inspiring and diverse working teams
Interesting, stimulating work environment in an international atmosphere
Opportunities to enhance communication and language skills, job specific and broader trainings
Curious about this opportunity? Apply and we would love to tell you more!
STAY CONNECTED WITH US
Learn more at our website
Like us on Facebook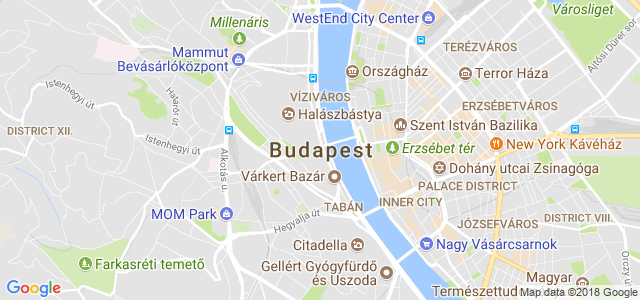 Állásajánlatok - legnépszerűbb városok