---
Security Consultant
Tasks

Providing Security Consultancy on projects to meet customer and T-Systems security and compliance requirements.
Consulting CU Shell tribes with security & compliance expertise on request.
Security engagements will vary in budget and duration.
Security Consultants will be accountable to deliver the agreed scope within budgets and should be fully chargeable to projects.
Security Consultants will often be engaged on more than one project or assignment at any one time.
Providing and maintaining methods and processes according to ITIL to support the Information Risk Management programme and fulfilling the customers' expectations in Compliance, Security and Quality.
Providing technical security advice and consultancy to internal and external customers of the CU Shell.
In line with Shell and T-systems Project Excellence standards and processes.
Ensuring that all customer security and compliance requirements and expectations are met.In line with all applicable T-Systems security standards.
Identification of security requirements within the scope of a proposal or project.
Assessing the security impact on services.
Interfacing with client (Shell) counterparties .

If you have…

General:

Master's Degree with a focus in Information Systems / Computer Science / Information Security.
7-10 years of experience in the field of Information Security.

Competences and experience:

Cultivates working relations and partners within T-Systems and to customer business functions to achieve superior results.
Provide consultative services to improve processes and minimize risk for both T-Systems and the customer.
Uses broad knowledge of IT Security practices and regulations to find effective and practical solutions to security and compliance requirements.
Participates in the planning, scoping, designing and testing of IT controls for the customer.
Summarizes and documents security and compliance objectives, processes, audits, and evidence for management reporting.
Continually updates knowledge of common IT systems (Operating Systems, network devices, applications) and underlying controls frameworks (COBIT, ISO, PCI, etc.).
Supports Legal and Sales teams to review contracts and identify commercial and operational implications to security and compliance.

Technical skills:

Attack techniques of information security
Information security Audits
Documentation and content development
Information security Laws
Information security Management
Requirement analysis
Solution architecture
Network and internet security
Cloud Security
SAPVulnerability management
Stakeholder management , conflict management and decision making.
Story telling.
Global collaboration and knowledge sharing.
Professional certification CISA / CISSP required.

Language:

English Language and business communication.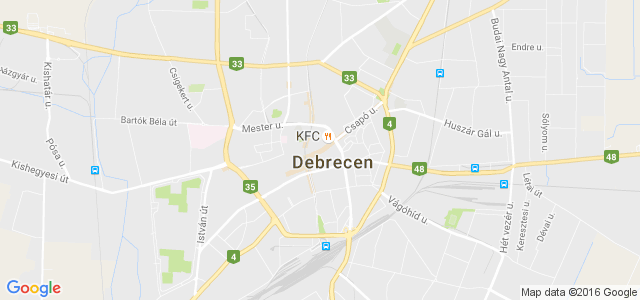 Állásajánlatok - legnépszerűbb városok