---
Senior Backend Engineer
Our client is looking for a Hungary-based Senior Back-End Engineer to work with their core product team, responsible for moving forward their operations with under-the-hood web application and tooling development. The team's current main focus is their property management system, although as they scale they are building their own solutions from scratch in various areas.
About the role
The role is full-time and remote. You'll be an employee of a Hungarian subsidiary along with 20+ local teammates.
A few examples of what they're working on:
Integration with numerous 3rd party booking channels
A guest and reservation management interface
IoT device management, micro-service integrations
Your product team will consist of multidisciplinary engineers, designers, and product managers. You'll report to one of the engineering managers in Hungary (all of them ex-engineers).
Our client is a USA-based start-up. They are focusing on short-term, premium apartment rental. These apartments are located in the USA and have exceptional equipment with IoT devices. Their Product team - located in Budapest - is growing with experienced software engineers.
Expectations
6+ years of software engineering experience, with at least 3+ years in a senior role.
Ability to operate without established process or extensive guidance. Engineers take on full ownership of the product areas they are working on and are fully empowered and required to make decisions across the stack.
Strong working knowledge of Node.JS runtime based web application frameworks, like Express.js
Experience deploying and maintaining cloud-based web applications (AWS preferred)
Professional experience with relational and non-relational database technologies - MongoDB, MySQL, Postgres, Dynamodb
Experience with Serverless based architectures
Experience with agile methodologies and rapid iteration cycles
Excellent interpersonal and communication skills, written and spoken
Use English self-confidently as a working language
You are able and excited to travel once a year to the United States
Plus if...
Travel is part of your DNA and you have a passion for the real estate, tech, and hospitality industry
You've worked in a high-growth startup environment
Passion for sharing knowledge, mentoring code, and improving engineering processes
Offer
Remote Work: With flexibility as a core value, and over three-quarters of the team working remotely, employees are able to work from anywhere!
Travel Credit: Our partner loves to travel! Employees get an allowance of free stays with them in any of their locations, plus a 50% discount on any nights for friends and family.
Generous Stock Option Plan: Our partner believes the success of their business should be shared with their team. As you grow with them, they increase the opportunities for you to become part-owners of their company.
Competitive Salary: They offer base salaries above market rates plus additional earning opportunities based on the position.
Flexible PTO: Full-time exempt employees are encouraged to take time off as they need and see fit, ensuring that it's not disruptive to their work.
Home office upgrade budget: They provide you with a one-time budget to upgrade your home office equipment after you join.
Health insurance: All Hungarian employees receive a Medicover package.
Family-friendly: Our partner provides an additional 15 days of paid leave for secondary caregivers. Flexible working hours enable you to design work-life harmony on your own terms.
Munkavégzés helye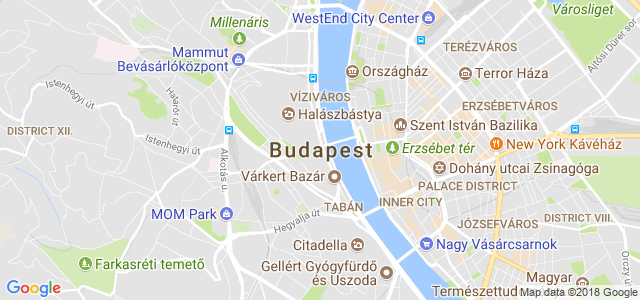 Állásajánlatok - legnépszerűbb városok