---
Our Partner is a global technology company supplying systems for passenger cars, commercial vehicles and industrial technology, enabling the next generation of mobility. We are looking for a Senior Data Architect to be part of their team. 
Senior Data Architect
Feladatok
Provide direction and guidance on cloud platform services - SaaS and PaaS service models.

Design a scalable and flexible data architecture and creation of blueprint(s) for big data use cases solutions in a Hybrid Environment to ensure data assets can be easily integrated and shared across downstream systems (including external cloud partners) 

Act as a subject matter expert and collaborate with various internal teams and drive the transformation of our data sharing capabilities and culture. 

Lead the Architecture, Design, Build and Run of new Data Models and Data Pipelines. Preparing, Enriching, Normalising, and Modelling data as per the needs of Data Analytics and Data Science activities.

Lead knowledge management activities including documentation of data assets to promote data literacy.

Develop standards and best practices for building data services for easy access to data consumers in line with security and privacy needs. 
Követelmények
A Bachelor's degree or higher within Computer Science

8-10 years of strong experience in designing and architecting big data, analytics, data warehouse, and business intelligence solutions (Microsoft Azure, SAP BW, BW4HANA)

Deep understanding of architecture design patterns including several layers such as infrastructure, web application, data architecture, integration architecture. 

Technical expertise in Microsoft Azure cloud technologies (ADLS, Databricks, Synapse) and understanding of SAP BW, BW4HANA

Strong scripting and automation skills in various languages (such as SQL, Python, Powershell,)

Strong in data modeling including graph data model

Must have experience working in a large enterprise and be able to communicate effectively with business partners, internal IT teams, and external partners. 

High levels of energy and enthusiasm to work in a dynamic environment and work towards common objectives.
Nice to have:
E

xperience with data virtualization tools/techniques for quick and easy data sharing for large enterprise users

Experience in setup and management of data catalog for the whole enterprise

Hands-on experience in any of data visualization tools such as PowerBI, SAC, Tableau

Effective project management skills including Agile methodologies
Amit kínálunk
Stable company background and long-term working possibility

Full of challenges and high-level professional activities at an international company

Participation in international projects and commission to foreign countries

Career opportunities, continuous training program and language courses

Competitive salary and performance-related bonus

Cafeteria with optional elements
Home office work
School start support
Munkavégzés helye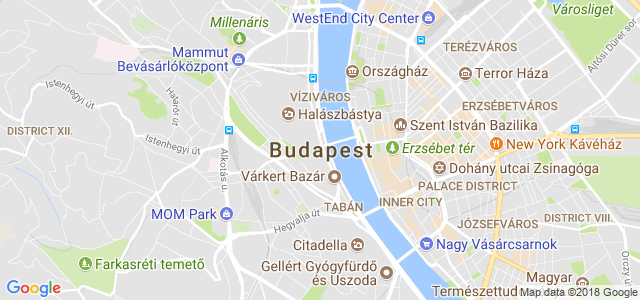 Állásajánlatok - legnépszerűbb városok