---
Senior Model Validation
As a Senior Model Validator you will do:
Model Validation- Perform validations on all types of models (e.g. financial, mathematical and actuarial models used in pricing, valuations, hedging, IFRS, mortgages and Solvency II) for the Group-wide Model Validation program

Review- Review and analyze model validations and report key findings to Model Validation Committee and other relevant internal stakeholders

Process Management- Independently manage validations of standard key models, in cooperation and coordination with (local) model validation teams

Support & Advice- Provide (un)requested guidance and support for the application of the model validation standards to model owners and engineers

Reporting- Prepare clear and comprehensive report(s), based on the conclusions of the performed model validation(s) and in line with (internal) reporting guidelines

Continuous improvement- Evaluate and/or continuously improve design, (work) processes, procedures and systems and initiate and implement changes and improvements, ensure development, transfer, and retention of knowledge

Coaching- Coach and guide less experienced colleagues in own team

Knowledge development- Keep up to date with relevant development in own field of expertise
Review and validate various models across this insurance company, in close cooperation with local validation teams, based on approved methodology and in line with defined maturity levels for each key element of Client's internal framework, to provide assurance on the integrity of models used across the firm and ensure models are well developed, tested, controlled, and kept in a secure environment.
We are looking for a Senior Model Validator for our Client (Bank/Insurance sector).
Mathematical, econometrics or quant knowledge, as well as programming knowledge, Excel/VBA and R

Significant experience with model development and testing for a specific assigned area (e.g. mathematical, financial, actuarial or econometric)

Academic level of thinking with at least 8-10 years of relevant experience

Work experience in an international and, or multinational environment

Insurance background

Excellent analytical, people and organizational skills

Strong data and IT skills
Highly competitive annual pay

A good work/life balance including annual leave and statutory holidays in accordance to the Hungarian labor regulations

Work from home in a hybrid working model

Pension and medical plan

Yearly training budget, plus a large pool of inhouse trainings to choose from

Complex people programs to support your individual and team development

An opportunity to work with international offices and businesses, while being based in Budapest

And last, but not least: fun and energetic, on the ground and global team
Munkavégzés helye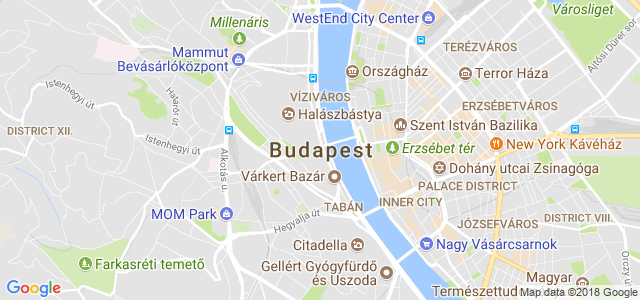 Állásajánlatok - legnépszerűbb városok