---
We are looking for a Senior Design Specialist who is highly skilled in UCCE design and configuration.
Cisco Contact Centre - Senior Design Specialist (UCCE)
Feladatok
Provides consultancy on network designs for multiple platforms and/or solutions and/or customers
Responsible for establishing design best practice within a unit
Responsible for estimating the time and type of resource needed to support deliverables for complex, high impact and high value projects
Drives Right First Time solutions and leads lessons learned
Proposes technical strategy to network platforms and/or customer solutions factoring in high impact and high risk as appropriate
Drives efficiency and scalability through the re-use of network designs and accountable for the design whilst it is deployed across the overall network platform and/or customer solution
Potentially leads a large matrix team (virtual) and is accountable for complex network development using innovative approaches to design (including cross-portfolio solutions). Leverages technical resource/s as required to deliver the solution
Provide design authority for complex solutions and/or platform designs
Követelmények
The Cisco Contact Centre Voice Specialist will be responsible for providing design and configuration expertise on Cisco Voice Platforms delivered by BT. This will include but not be limited to:
Cisco Unified Communication Manager
Cisco Unified Contact Centre Enterprise
Cisco Hosted ICM
Cisco HCS
Cisco Customer Voice Portal (CVP)
Cisco PUCCE
Webex Contact Centre
Webex Contact Centre Enterprise
Webex Calling 
The Cisco Contact Centre Voice Specialist will also be expected to manage the hand over to support for voice services/solutions that are delivered as well as help in the definition of future voice network requirements via supporting Pre-Sales activities.
Within an assignment Install, configure and manage Cisco Call Manager, Cisco UCCE, Cisco PUCCE and Cisco Hosted configurations versions 8.x through 12.x. as well as WebdExCC, Webex Dialling and WebexCC Enterprise
To have solid Cisco Voice skills with experience in analysis, design, implementation and support of Cisco voice over IP system solutions including multiservice infrastructure, Cisco Call Manager, IP Gateways, legacy integration with traditional PBX systems and other voice components.
To design and configure the telephony infrastructure including: SIP, Session Border controllers, IVR, Session Manager, VoIP, Dialler solutions, WFO/WFM, and various Call Center applications, ICM Scripting, Reporting (including eGain), Multimedia applications (email, Chat, Social Networking)
Solid understanding of telephony networking theoretical concepts and broad knowledge of current Contact Center Technology trends and best practices. 5-7 years hands on Cisco engineer voice and networking experience including routers switches and firewalls. Cisco IP Telephony certification required.
Amit kínálunk
Excellent compensation package
Opportunity to work on projects of Fortune 500 companies
International team
Munkavégzés helye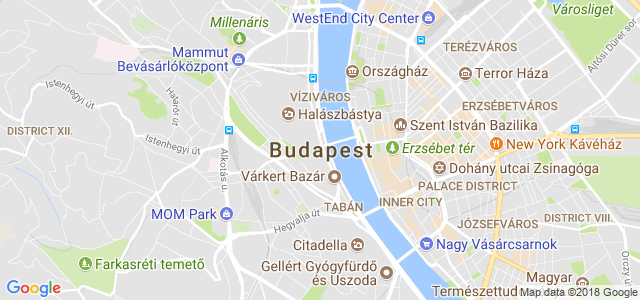 Állásajánlatok - legnépszerűbb városok