Contract Administration Specialist (Budapest)
---
We are more than just one of the largest energy companies in the world. ExxonMobil is a place where we believe people should think independently, take initiative, grow to their full potential and help shape the future of energy. Diversity drives innovation and we are committed to providing inclusive workplaces where everyone can thrive, regardless of their background. The safety and wellbeing of our employees is at the heart of everything we do. We build skills and competencies through training and work experiences in a wide range of assignments. With a long history of industry leadership and cutting edge innovation, we are committed to addressing the dual challenge facing society today: to meet the world's growing demand for energy while reducing environmental impacts, including the risk of climate change.
Our Global Business Center (GBC) in Budapest was established in 2004, and our diverse and multinational workforce of over 2,000 fellow colleagues has been powering ExxonMobil's global businesses ever since. We are proud to work in an inclusive, safe, and vibrant work environment, and provide exciting long term career opportunities for our employees – with a commitment to professional development, personal growth and career progression.
Come and pursue a career in Fuels & Lubricants (F&L) department. As a…
Contract Administration Specialist
In our Budapest office, you will become the responsible for providing commercial support covering end-to-end processing, issue resolution and process improvements for trades negotiated by traders located in different parts of the world. Individuals may be responsible for the activities of specific countries and hence knowledge of a second European language can be beneficial, but not mandatory. Demonstrated performance will lead to opportunities for increasing responsibilities and more job complexities across the organization.
THE ROLE WILL YOU PLAY IN OUR TEAM
Preparing hard copy contracts, sending them to counterparties, responding to their incoming queries and analyzing incoming 3rd party paper contracts and amendments
Communicates with trading partners on any subsequent changes to contract terms and conditions. Works to achieve closure on all contract provisions to maximize legal protection of EM.
Responsibility for periodic business reporting (insurance, anti-boycott, buy/sell, etc.)
Electronic filing of "Paper" contract communications in CMS (Contract Management System)
Coordinate Intra Functional Review of Contracts and GT&C's (General Terms and Conditions)
Maintains controlled contractual files consistent with Records Management Guidelines.
Issue resolution for trades negotiated by traders
Attain and maintain in-depth understanding of the Contract Admin work activities and associated applications
Communicate process improvement opportunities and training requirements to Supervisor
Support the implementation of process harmonization and / or initiatives
WHO ARE WE LOOKING FOR
Bachelor/Master degree in Business Economics/Logistics/International Business Administration, Law or equivalent
Strong interpersonal and communication skills to interface across functions in a geographically diverse, multi-cultural and partly virtual organization
Excellent time management, well organized and structured
Works independently, proactively and prioritize workload under pressure to meet deadlines
Great attention to detail and accuracy
Ability to understand contracting/agreement`s language, contract management processes
At least 3 years of professional experience
Team player
Process oriented with continuous improvement mindset
WHAT AWAITS YOU
Attractive salary & benefits package
Long term career perspective & range of opportunities at one of the largest companies in the world
Variety of benefits supporting your health & wellbeing (e.g. life insurance, private health insurance contribution, private pension fund contribution)
Flex Your Day opportunity, providing flexibility around where and when you work
Relocation assistance for candidates from abroad
Programs for parents & wellness elements (e.g. refreshments, ergo stretch breaks)
Inspiring and diverse working teams
Interesting, stimulating work environment in an international atmosphere
Opportunities to enhance communication and language skills, job specific and broader trainings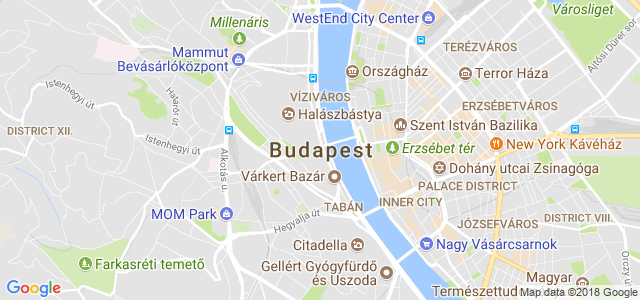 Állásajánlatok - legnépszerűbb városok