People Lead (Facilitator Chapter) (REF1581F) (Budapest)
---
The largest ICT employer in Hungary, Deutsche Telekom IT Solutions (formerly IT-Services Hungary, ITSH) is a subsidiary of the Deutsche Telekom Group and Germany-based Deutsche Telekom IT. Established in 2006, the company provides a wide portfolio of IT and telecommunications services with more than 5000 employees. ITSH was awarded with the Best in Educational Cooperation prize by HIPA in 2019, acknowledged as one of the most attractive workplaces by PwC Hungary's independent survey in 2021 and rewarded with the title of the Most Ethical Multinational Company in 2019. The company continuously develops its four sites in Budapest, Debrecen, Pécs and Szeged and is looking for skilled IT professionals to join its team.
People Lead (Facilitator Chapter) (REF1581F)
Manage their unit to support the strategic business & organizational plans determined by leadership/company and the realization of the operative program within the organizational unit (Facilitator).
People management
Personal and (partially) disciplinary management responsibility for employee of the chapter/unit as well as coach, professional partner and enabler
Selection and recruitment of suitable employees and supporting the Management in its disciplinary responsibility
Operation of HR processes (performance management, career development, health management, consequence management, certificates, etc.)
Support of administrative processes for assessment and approval of relevant employee inquiries (central account management, idea management, future work, travel expenses, work assignments MyWorkplace, external staff management, night shifts, etc.)
Resource management in coordination with clients, local and international business side
Responsible for open demands, team ramp-ups, transitions, turntable, bench
Serving and challenging the present needs of the business clients
Makes proposals for setting performance goals and actively participates in the performance appraisal of the subordinates and gives inputs to salary review
Sets performance goals and evaluates to what extent they are achieved. Liaises about performance expectations with business clients, regularly reviews their performance with them
Makes proposals in case of conflict and has certain decision-making rights
Skill management
Responsible for the technical and personal development of the chapter/unit with function-specific competence guideline including the provision of the necessary tools and methods
Further perspective development of the chapter/unit taking into account the developments and technological trends
Contribution to the development of strategies, guidelines, principles and innovative models for future-proof and sustainable competence development in the tribe/chapter based on a flexible and agile organization
Ensures group strategies are communicated clearly and transparently within the organization
Extensive theoretical and practical knowledge of the agile skill roles in order to plan/promote/support the individual development of employees
 Economics
Contribution to profitability through development and funding of qualified and effectively working employees with the right skills and methods
Full financial responsibility of the chapter/unit
Manage contractual relations, financial agreements, monitor partner fulfilment of financial obligations
Takes part in the annual budget planning process. Plans the budget/prepares the financial plans of the unit, manages the approved budget, justifies deviations and prepares regular forecasts about its use
Responsible for the utilization and optimization of the chapter/unit using key figures and increasing efficiency in the affected area
 Team development and personnel management
Strategic development of the workforce
Recognizing and promoting talents across all chapters/units
Coaching and mentoring employees in order to ensure the optimal use of their skills, abilities and knowledge
Skill development (planning and implementation based on the future skill requirements according to the strategic road map)
Ensuring the exchange of knowledge and experience among themselves
Performance management (in coordination with clients)
Plan, organize and conduct on boarding/induction of new employees, new Chapter/PU members, monitor on boarding and Know-How transfer
Strategic business development
Establish team strategy based on local and global corporate strategy
Explore, new business opportunities (Propose business opportunities, Prepare Business Case)
Implement, monitor, adjust business models
Own strategic topics (eg. Innovation, Academies, Future Businesses/Technologies/Skills)
Transformation management
Organizational change management
Actively participates in strategic development of the chapter/unit
Promote/adapt/implement company changes and new ways of working (Reorganization, agilization, work methodologies etc.)
Takes responsibility for change processes
2-5 years of Leadership experience small/medium teams (20-25 people)
Intercultural & international experience
Servant Leader mindset
Fluent English language knowledge (German nice to have)
Knowledge of Facilitator skills & development directions
* Please be informed that our remote working possibility is only available within Hungary due to European taxation regulation.
Munkavégzés helye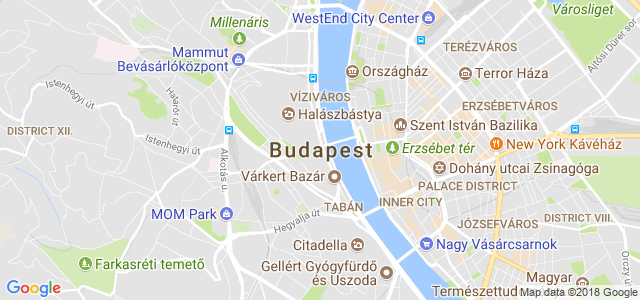 Állásajánlatok - legnépszerűbb városok